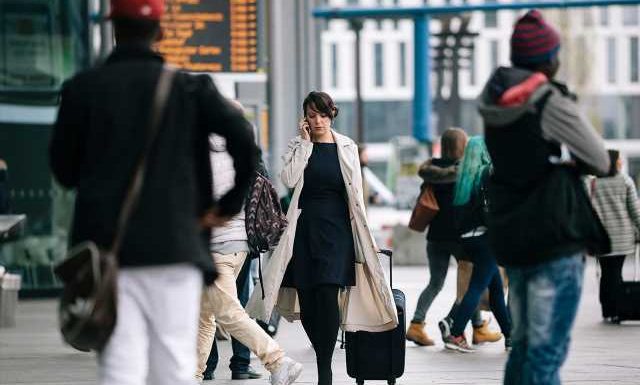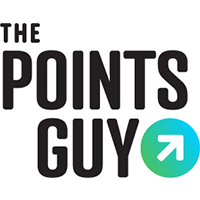 While the ongoing coronavirus pandemic has had a myriad of impacts on the travel industry, probably the most notable has been on road warriors. With corporate travel budgets still slashed — and some analysts speculating that a full rebound could be years away — these travelers are likely to remain grounded for some time to come (potentially permanently in certain cases).
That said, the last several months have seen some fascinating trends in which business travelers have been hitting the road.
And TPG had a chance to peek behind the curtain at these numbers on our first Future of Travel webinar of 2021.
Read on to learn more about our founder and CEO Brian Kelly's conversation with Ilan Twig, co-founder and Chief Technology Officer of TripActions.
In This Post
What does the data show about business travel?
TripActions serves as a one-stop solution to manage a company's travel policies, booking and expenses — and it works closely with thousands of companies around the world. As a result, it has some interesting data around what has happened to travel since the onset of the global pandemic.
For starters, one notable trend has been how far in advance business travelers are booking. Not surprisingly, it has shrunk from pre-coronavirus levels.
The average lead time for flight bookings through TripActions, for example, was "20 days before departure but is now 10 days," Ilan said during the webinar. He added that the median dropped from 13 days to six days.
It's a similar story for hotels, with the average advanced-booking window falling from 12 to seven days and the median dropping from eight to four.
In other words, half of all pandemic flight bookings through TripActions are happening within six days of departure — and 50% of hotel reservations are booked no more than four days in advance.
"This indicates the uncertainty around the world," explained Ilan. "What's going to happen two weeks from today? I think that it's primarily driven by when can you travel as opposed to anything else."
It's also interesting to consider where business travel has dropped — and where it's jumped. Not surprisingly, sales-oriented trips plummeted, but trips related to the operations of a business actually went up. These were trips that were essential to a business (and often planned much closer to departure).
Ilan also noted how travel from technology and software companies ground to a near standstill, as it was simpler for many of those organizations to shift to a remote workforce. However, organizations in the healthcare, supply chain and manufacturing, transportation, and storage industries have actually increased their travel during the pandemic — in some cases by a factor of five.
Have business travelers shifted the types of bookings?
TripActions also has some fascinating data around the way that business travelers have been booking trips through its platform — data that (not surprisingly) follows trends we've seen from leisure travelers.
"Flights used to account for roughly 50% of the bookings in the system," Ilan noted, while hotels made up about 30%. "During the pandemic, it completely flipped, so now hotels account for 50% and flights … 30%."
Even more notable was reservations for rental cars, which have jumped from 7% pre-pandemic to 17%.
"It looks like people are driving more to stay in hotels rather than flying to stay in hotels," Ilan concluded — at least based on bookings through TripActions' systems.
Are business travelers visiting specific destinations?
While the above data points showed clear trends, one area that was all over the map (pun intended) was where these business travelers were going. In short, all over the place.
The data is inconclusive, according to Ilan. "People travel to where they can, [but] reality changes — almost by the week." He used the example of his home country (Israel), which suddenly closed its airport to arriving guests with little notice in the past week.
TripActions, however, has provided resources to help travelers navigate these changes based on real-time data in specific destinations.
"We will show you what's going on there," Ilan said. "We'll show you the trend in cases, the averages, and then the [reproduction rate of the virus] that will help you make a decision."
Related: When will international travel return? A country-by-country guide to coronavirus recovery
Will business travel be different when it does come back?
As we've covered here at TPG, there are a variety of opinions about when business travel will return and what it will look like. Some airline executives are pessimistic, while others feel like the second half of this year will see a major return of the road warrior.
Ilan fell closer to the side of the optimist — with a few caveats, of course.
"We think that the second half of the year, way more people will feel way more comfortable with travel," he said. "We think that this trend will actually continue throughout the first half of next year."
That said, he was quick to note that this was based on the assumptions that the vaccines would prove effective against new strains of the coronavirus and that there wasn't a new pandemic or some other global event to get in the way of the recovery.
However, he did provide an interesting insight into how travel might look with a workforce that has a notably larger share of remote workers. While many sales calls will likely shift back to in-person meetings, Ilan sees the potential for a new, expanded corporate travel possibility.
"I think we should not confuse distributed remote work with less travel," he said. "I think that a new type of corporate travel — group travel or team travel — will emerge, where once a month, once a quarter, twice per year … those remote teams will meet." Employees that were based in a physical office pre-pandemic (and were thus less likely to travel) are now remote, so this new destination group meeting might actually lead to more travel.
"I think the future is going to be very interesting," Ilan added. "We definitely are going to double down on this concept of team travel and make it very easy in the system to plan the next group travel."
Watch the full recording
Want to hear more from our conversation? Check out the full recording of the session right here:
"The Future of Travel with Brian Kelly" is a series of live events looking ahead at what's in store for the travel industry as it begins to recover from the coronavirus pandemic. Join Brian as he interviews top experts and company executives on a range of topics, including traveler health, cleanliness measures, loyalty programs and what it all means for the traveling public.
For recordings of past sessions, please visit the following links:
Future of cruising with Carnival CEO Arnold Donald
Your health and travel with Doctor Mike
Airline operations with JetBlue President and COO Joanna Geraghty
6 things America's top flight attendant thinks about the future of travel, with Sara Nelson
Hear from Brian Kelly and Oneika Raymond on the future of inclusive travel
What will the future of international travel look like? Here's what a US state department rep had to say
The 5 things first-time RV renters should know, according to the CEO of RVshare
Learn about the future of travel to the Middle East on this recorded webinar
5 key takeaways from our conversation with Hyatt's Chief Commercial Officer
United Airlines eyes finish to Polaris retrofits on the 787, wants 'consistent product' during pandemic
Want to fly from New York to London in less than four hours? Hear from the company who could make that happen
Featured photo by Hinterhaus Productions / Getty Images
SPONSORED: With states reopening, enjoying a meal from a restaurant no longer just means curbside pickup.
And when you do spend on dining, you should use a credit card that will maximize your rewards and potentially even score special discounts. Thanks to temporary card bonuses and changes due to coronavirus, you may even be able to score a meal at your favorite restaurant for free. 
These are the best credit cards for dining out, taking out, and ordering in to maximize every meal purchase.
—
Editorial Disclaimer: Opinions expressed here are the author's alone, not those of any bank, credit card issuer, airlines or hotel chain, and have not been reviewed, approved or otherwise endorsed by any of these entities.
Source: Read Full Article