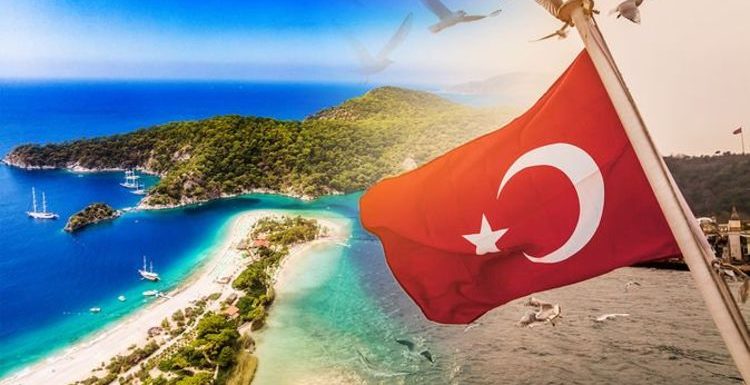 Simon Calder says UK 'can book a holiday if they want to'
When you subscribe we will use the information you provide to send you these newsletters.Sometimes they'll include recommendations for other related newsletters or services we offer.Our Privacy Notice explains more about how we use your data, and your rights.You can unsubscribe at any time.
Turkey holidays were given a much-needed boost today. UK travellers will be permitted to travel to the country in the summer without a negative Covid test and without a vaccine, in the latest travel advice. Tourism minister Mehmet Ersoy said the country is "looking forward to welcoming British tourists with open arms".
Turkey, which has banned UK arrivals since January, currently has very strict entry rules in place, including the need to present a negative coronavirus test.
However, after April 15, Turkey will re-evaluate whether visitors must continue to produce evidence of a negative PCR test taken within 72 hours of their departure.
Ersoy explained: "We have world-class border processes in place for ensuring travel will be low-risk throughout Turkey.
"We are working with the British authorities to ensure these necessary processes are world-class and as up to date as possible.
"We will not require vaccination passports from international travellers when entering the country."
The minister added: "I expect there will be no such requirement from British visitors as the UK Government is rapidly and impressively rolling out the vaccination programme for the whole nation, and a significant portion of the population will be vaccinated by early summer."
Ersoy also said that employees at hotels and other tourist facilities in Turkey will be prioritised for COVID-19 jabs before the summer season.
So what is the current travel advice for Turkey?
The Foreign, Commonwealth and Development Office (FCDO) explains that direct flights have been temporarily suspended from the UK to Turkey.
"Passengers who have been in the UK within the last 10 days will be required to quarantine for 14 days on arrival in Turkey," the FCDO details.
"This can be at a residential address. In addition, before boarding, all passengers aged six years and above will be required to show a negative PCR test taken within 72 hours prior to departure."
The authority adds: "All passengers from all points of departure to Turkey must have proof of a negative PCR test undertaken within 72 hours prior to departure to Turkey.
"Without evidence of such a test, passengers will be denied boarding."
The FCDO goes on: "All arrivals into Turkey, except Turkish citizens or residence permit holders, must complete an online form within 72 hours of travel. This is not required for those passengers transiting in Turkey en route to another country."
Turkey's plan to allow untested and unvaccinated travellers to enter differs from other countries that are opening up to UK travellers.
Greece and Cyprus have both said they are eager for Britons once more.
However, Greece will require international tourists to have been vaccinated, had a recent negative Covid-19 test or have coronavirus antibodies.
Visitors to Cyprus must have had both doses of a vaccine.
For now, Britons are unable to travel abroad unless for essential reasons.
The Government's Global Travel Taskforce will provide a report to the Prime Minister on April 12 setting out recommendations for how and when foreign holidays could resume.
Source: Read Full Article