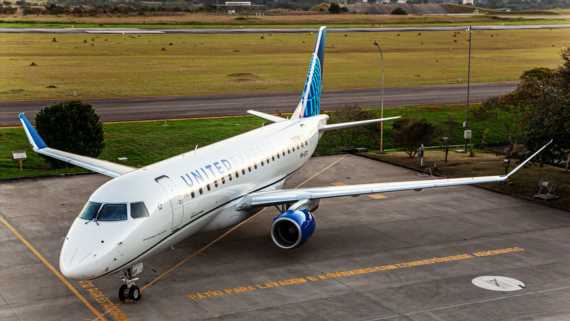 United Airlines will cut 17 more regional routes from its hub network. 
The cuts, first reported by The Points Guy, include 50-seat jet service to 10 destinations and 70- to 76-seat service to seven destinations. Some are routes that United suspended during the pandemic but had plans to resume them. 
Related: It's time to rethink the pilot training rules
United will stop flying from Chicago O'Hare to Bismarck, N.D.; Charlottesville, Va.; Jackson, Miss.; Pasco-Tri-Cities, Wash.; and Redmond, Ore. 
From Denver, the carrier won't resume service to Dayton, Ohio. 
United will stop flying from Houston Bush to Alexandria, La.; Columbia, S.C.; and Akron, Ohio. It will halt Newark service to Oklahoma City; Omaha, Neb.; and Knoxville, Tenn.
And, United will cease flying from Washington Dulles to Allentown, Pa.; Lexington, Ky.; Madison, Wis.; Oklahoma City; and Pensacola, Fla. 
Related: Small communities see airlift vanish
Of the 16 cities impacted by these changes, Alexandria, La., is the only one that United is exiting entirely. Alexandria will continue to have service from Atlanta via Delta Connection and from Dallas/Fort Worth via American Eagle. 
The cuts are only the latest for United and its regional network. The carrier, like other network airlines, has been slashing regional routes in recent months due to an acute pilot shortage and because regional routes are often their least profitable. 
United reported in January that it had cut regional routes to 20 destinations in the previous few months. In November, United announced plans to end service to 11 United Express destinations. 
Source: Read Full Article