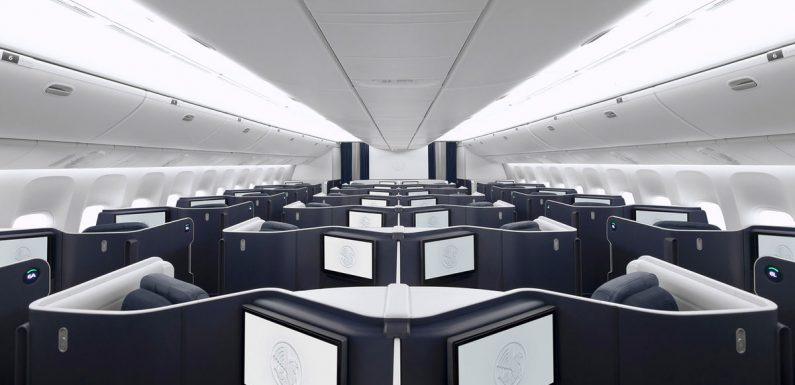 The first of Air France's Boeing 777-300 ER aircraft has been equipped with the carrier's new business-class cabin, first announced in May 2022 and debuted this past weekend, according to the carrier.
The flight departed Jan. 20 from Paris Charles de Gaulle to Kennedy Airport, then on Jan. 21 flew to Rio de Janeiro and on Jan. 22 to Dakar, Senegal, according to Air France. 
The airline will continue to refurbish its remaining 11 Boeing 777-300 ERs in its fleet and add them to its network over the coming year. 
By the end of 2023, all of Air France's long-haul business class cabins will have seats the transform into full-flat beds compared with 90% today. 
The new business-class cabin includes 48 seats that also all have direct aisle access and sliding doors for privacy.
Source: Business Travel News
Source: Read Full Article