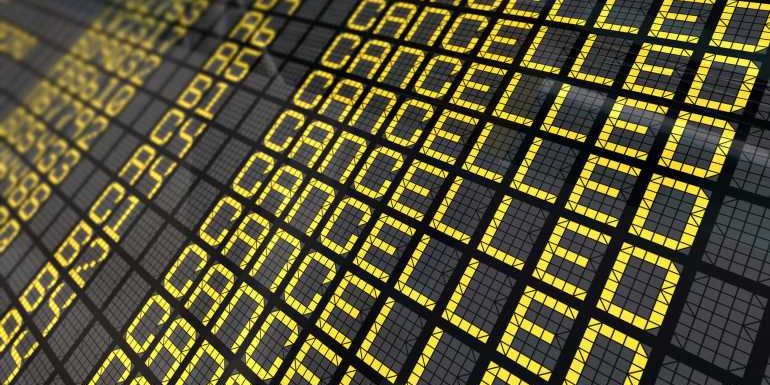 Airlines have canceled more than 4,600 U.S. flights on Thursday as Winter Storm Landon wreaks havoc across the Midwest and South. 
Dallas/Fort Worth Airport, which was closed during the morning hours due to an ice storm, has seen the most cancellations in the U.S. with more than 630 as of 12:45 p.m. Eastern time, according to flight tracker FlightAware. 
Chicago O'Hare and Austin each had more than 200 cancellations. More than 100 flight cancellations have been reported at Dallas Love Field, St. Louis, Columbus, Denver, Cincinnati and Cleveland airports. 
Among individual carriers, Southwest, which has major operations in Dallas and Chicago, had canceled more than 1,000 flights, amounting to more than 30% of its Thursday schedule. American Airlines, with hubs in Dallas and Chicago, had close to 700 cancellations, representing 23% of its mainline schedule. 
In addition, American's regional network was deeply impacted by winter weather. Envoy Air, an American subsidiary that flies under the American Eagle brand, canceled more than 550 flights, or 61% of its schedule. 
Airlines are issuing waivers for travelers at airports impacted by the storm system. Flyers should check with their airline before commuting to the airport.
Source: Read Full Article