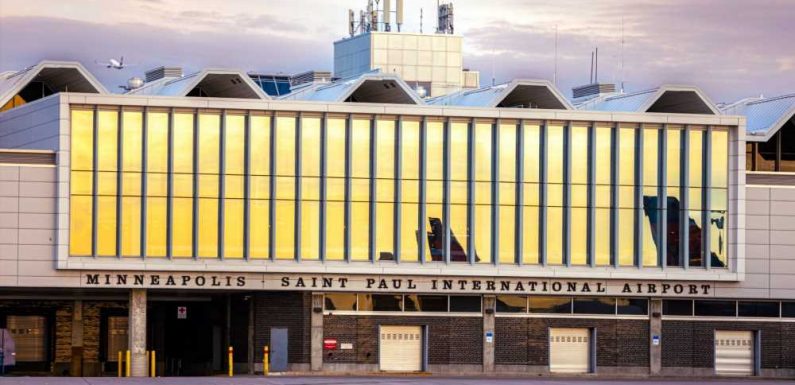 Minneapolis-St. Paul was the highest-ranked major airport in customer satisfaction for the 12 months that ended in July, according to J.D. Power's 2022 North American Airport Satisfaction Study. 
Meanwhile, overall customer satisfaction at airports plummeted as a mass return to the skies and operational disruptions caused crowding. 
On J.D. Power's 1,000-point scale, North American airports averaged 777 points, down from last year's record high of 802 points. The figure is also lower than 2020's average of 784 points. 
Michael Taylor, travel intelligence lead at J.D. Power, said that increasing traveler frustration is likely to continue into 2023. 
Related: With airlines struggling, customer satisfaction takes a hit
"In some ways, this is a return to normal as larger crowds at airports tend to make travelers more frazzled," he said.
"But in cases where parking lots are over capacity, gates are standing room only and restaurants and bars are not even open to offer some reprieve, it is clear that increased capacity in airports can't come soon enough."
The J.D. Power study was based on responses from more than 26,000 U.S. and Canadian residents who had flown within 30 days of being questioned. Flyers ranked Minneapolis-St. Paul their favorite among major airports with a ranking of 800 points. San Francisco with 796 points, and Detroit and New York JFK with 791 points apiece, took up the next spots. 
At the bottom of the list among major airports was Newark, which scored 719 points, far below the 751 points of the next worst performer, Chicago O'Hare. 
Tampa topped the ranking with 846 points among second-tier North American airports, while Philadelphia recorded the lowest satisfaction score in that category. 
In J.D. Power's medium-sized category, Indianapolis took top honors with 842 points, while Burbank brought up the rear with 763 points.
Source: Read Full Article