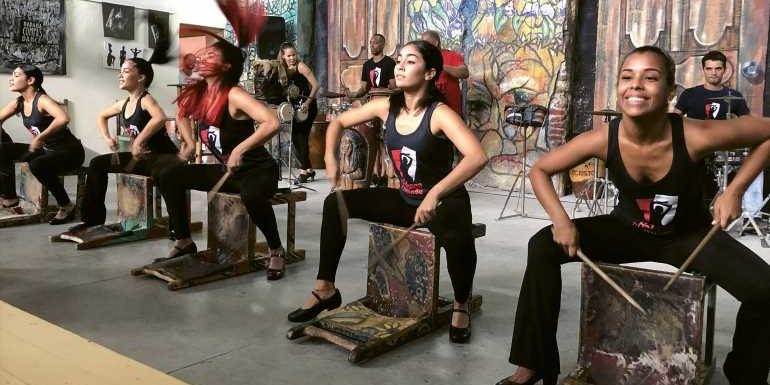 Tour operators and Cuba experts were pleased that the Biden administration plans to revise its Cuba policy to bring back group travel in the people-to-people category and allow charter and commercial flights to Cuban cities other than Havana.
The administration also said it will ease Trump-era restrictions on family remittances and increase the processing of U.S. visas for Cubans.
Most were awaiting more specifics from the U.S. State Department which said in a statement that the U.S. aims to "further support the Cuban people, providing them with additional tools to pursue a life free from Cuban government oppression and to seek greater economic opportunities."
Peggy Goldman, founder and president of Friendly Planet Travel and co-owner of Insight Cuba, said that she is awaiting a timeline as to when the changes will take effect. "They will be coming soon, though," she said.
"The P2P (people-to-people) program will definitely be reinstated, and both Friendly Planet and InsightCuba will be in high gear to get the longer tours going quickly as soon as we know when flights will be available to cities other than Havana."
Goldman said that "the most important thing for now is that all of us who are involved with Cuba are gleefully jumping up and down, even without details to back up the media reports. We will be ready to utilize the new flights as soon as we can access the information.
"It's been a horrific time in Cuba for the people, and we just can't wait to resume sending people in the numbers that will once again make a difference for the many young entrepreneurs who depend on us."
David Lee, founder of Cultural Cuba, described the news about expanding flights beyond Havana as "fantastic for Cuban Americans, many of whom have family in cities far from Havana, but also for visitors to have easier access to amazing cities that are very long drives from Havana."
Lee pointed out that Cuba is the length of California, and it can take a full day to drive from one end to the other.
Regarding the lifting of remittances, he said, "The Cuban people have suffered tremendously during the almost two-year Covid lockdown, and it was a double whammy to have the Trump administration put a $1,000-per-quarter limit on remittances from families in the U.S."
"Extremely welcoming" was the news that consular services, visa processing and the Family Reunification program are to be reinstated. "The Cuban people have been waiting years for this. I've heard that there is a current backlog of 20,000 visas."
He pointed out that a timeline for all of these changes to take effect has not yet been announced. "Some of these changes also require cooperation with the Cuban government. They need to decide on a method for the financial transactions to occur. In addition, the U.S. airlines will need to decide which additional cities/routes they will operate."
Will airlines serve other Cuba cities?
Prior to the Trump administration forbidding commercial flights to Cuban airports other Havana's Jose Marti in December 2019, only two carriers were offering such service. American Airlines was flying from Miami to Camaguey, Holguin, Santiago, Santa Clara and Veracruz, while JetBlue offered service from Fort Lauderdale to Camaguey, Holguin and Santa Clara.
American declined to comment on the latest policy change and JetBlue did not respond to a request for comment.
The State Department also didn't immediately respond to a request for comment Tuesday. The department is yet to clarify which Cuban airports it will allow U.S. airlines to serve and when such service could resume.
Does the people-to-people category matter?
Lee differed with Goldman on the P2P reinstatement. "In my opinion, the P2P category is unnecessary for legal travel. We have always used the Support for the Cuban People program which, when done right, is all about sustainability. Travel with a purpose is the most important existing license."
John McAuliff, executive director of the Fund for Reconciliation and Development (an organization focused on achieving normalized relations with Cuba), expects that the Support for the Cuban People program will continue. 
"In practice it is effectively the same as the people-to-people program. Facilitating group people-to-people travel will allow for greater engagement between the American people and the promotion of their democratic values."
He added, "The recent announcement was very welcome that the door is beginning to reopen between the people of the U.S. and Cuba."
__
Robert Silk contributed to this report.
Source: Read Full Article