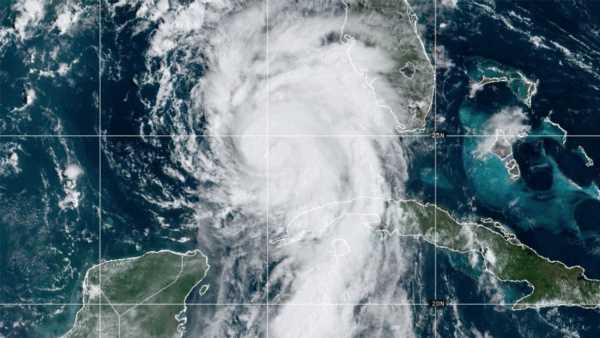 Airports in Florida are planning to reopen as Hurricane Idalia moves across Georgia, barely above hurricane status.
The FAA cautioned on social media Wednesday that the storm is causing flight cancellations and that severe weather can affect flights beyond the immediate area.
As Hurricane #Idalia moves northward some Florida airports are reopening but facilities in Georgia and the Carolinas may be impacted. Continue to check your flight status with your airline and find helpful updates at https://t.co/smgdqJN3td. #FAAWeatherSquad https://t.co/NWyRbmnO8F
"Some Florida airports are reopening, but facilities in Georgia and the Carolinas may be impacted," it said.
Tropical weather in the southeast over the next few days and will likely impact air travel. Please monitor your airline for flight information and https://t.co/DeJdoIXVdf for current updates on parking, security wait times, and concessions options.
Tampa International Airport announced that it is reopening to arriving flights Wednesday afternoon and that departing flights and normal operations will resume early Thursday.
St. Pete-Clearwater International Airport says that it is reopening Wednesday afternoon and that flights will resume Thursday. Sarasota Bradenton International Airport reopened Wednesday morning.
The National Hurricane Center's 2 p.m. update indicated that Idalia's center was about 100 miles southwest of Savannah, Georgia, with top sustained winds of 75 mph. Hurricane force is 74 mph.
Source: Read Full Article