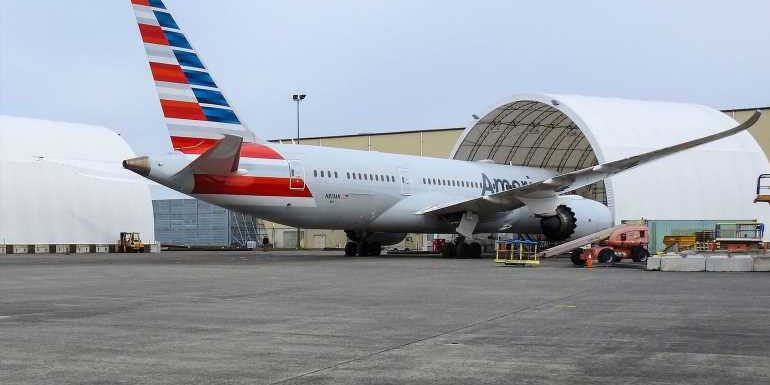 American Airlines has exercised contract options to purchase an additional 23 Boeing 737 Max aircraft. The carrier also plans to exercise seven more Max contract options later this year. 
Of those 30 planes, 15 are scheduled for delivery in 2023 and 15 more are scheduled for 2024 delivery, the company said in a Feb. 2 regulatory filing. 
Meanwhile, American will defer deliveries of Boeing 787 Dreamliner aircraft that had been scheduled to start in January 2023 until the fourth quarter of 2023 and beyond. 
The Dreamliner deferrals come as Boeing struggles through a companywide suspension on deliveries of the craft due to manufacturing defect issues. American curtailed its international schedule for this summer as a result of not yet receiving up to 13 Dreamliners it had expected before spring. 
The carrier's decision to buy 30 more Max aircraft reflects anticipated growth in short-haul leisure flying, even as long-haul flying remains diminished by pandemic-era travel restrictions.
American currently has 42 Max planes in service. The 30 new purchase options leave it with 89 Max on order.
Source: Read Full Article