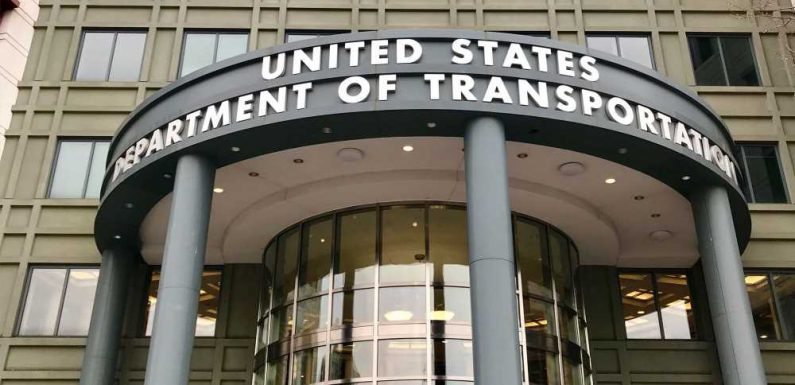 The Department of Transportation will propose a rule requiring sellers of airline tickets to disclose extra fees upfront.
Airlines, third party sellers and metasearch sites will have to clearly disclose baggage fees, change fees, cancellation fees and family-seating fees to consumers whenever fare and schedule information is provided for flights to, within and from the U.S., the DOT said in a news release.
Further, the DOT will also propose to require carriers and ticket agents to enable consumers traveling with a young child to purchase the seats with the fare at all points of sale.
The Biden administration said it "seeks to provide customers the information they need to choose the best deal. Otherwise, surprise fees can add up quickly and overcome what may look at first to be a cheap fare."
"Airline passengers deserve to know the full, true cost of their flights before they buy a ticket," said transportation secretary Pete Buttigieg. "This new proposed rule would require airlines to be transparent with customers about the fees they charge, which will help travelers make informed decisions and save money."
The new proposed rules follow an August proposal to require airlines to inform passengers that they have a right to receive a refund when a flight is canceled or significantly changed, and to require airlines to offer refunds when they delay domestic flights for three hours or longer or delay international flights for six hours or longer. The DOT is currently collecting comments on these proposed rules. 
Also, the DOT earlier this month launched an online dashboard that displays what airlines offer when they are responsible for flight delays and cancellations. With the creation of the dashboard, many airlines improved their services to flyers (free rebookings, meal vouchers, complimentary hotel stays) when an airline issue causes a cancellation.
The Department also has proposed a rule to refund passengers for services they paid for that weren't actually provided, such as malfunctioning WiFi.
Source: Read Full Article