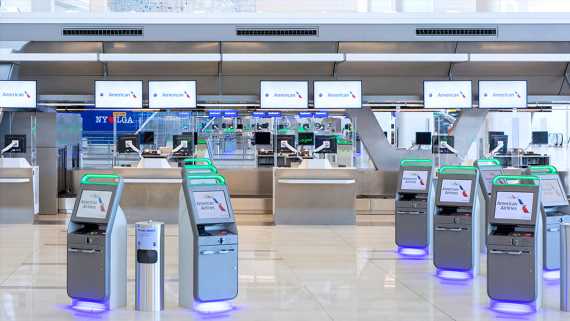 American Airlines last weekend cut 19 domestic and eight international routes, 18 of which affect New York's LaGuardia and John F. Kennedy airports, American confirmed on Monday.
Several of the New York routes will be served by American partner JetBlue.
"Over the weekend, American optimized its flying schedule to better connect customers with the destinations most important to them," according to a statement from an American spokesperson. "Part of that process resulted in the winding down of a handful of routes, including our dedicated shuttle service. We're proactively reaching out to customers affected by these changes to offer alternate travel arrangements."
The cuts first were reported by The Points Guy website.
American will cease service between LaGuardia and Boston on Jan. 4. American will continue to operate between JFK and Boston and JFK Washington Reagan National. American's Northeast Alliance partner JetBlue will offer service between LaGuardia and Boston. 
Related: Eight cities are losing United Express service
Further, JetBlue already is operating or plans to fly 10 of the 18 routes from New York that American is cutting.
The additional LaGuardia routes being cut include service to Martha's Vineyard and Nantucket in Massachusetts; Asheville, N.C.; Portland and Bangor in Maine; Charleston, S.C.; Orlando, Myrtle Beach and Pensacola in Florida; Philadelphia; Savannah, Ga.; and Traverse City, Mich. 
Services from JFK being cut include San Antonio, Texas; San Jose and Liberia in Costa Rica; and Montreal and Toronto in Canada. The changes will take effect between Jan. 4 and June 17, 2022.
Further service cuts to Canada include Philadelphia-Ottawa and Phoenix to Calgary and Vancouver.
Source: Business Travel News
Source: Read Full Article