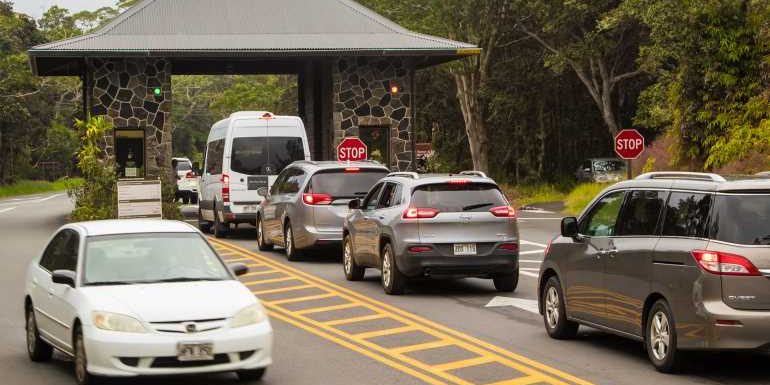 Hawaii Volcanoes National Park is the first fee-charging U.S. National Park to introduce a digital site pass to expedite entry.
Entry passes are available up to six months in advance and can be purchased online at no additional cost.
After purchase the pass can be downloaded to a mobile device, although printing the pass is recommended as service can be spotty near the park entrance. 
Entry passes to Hawaii Volcanoes National Park cost $30 for a private vehicle, $25 for motorcycles, and $15 for individual pedestrians or bicyclists. All of the passes are valid for seven days.  
The new digital site pass is not available for commercial tours.
Visitors to the park still have the option to pay entrance fees with a credit card or cash at the entrance, but using the digital site pass service is expected to save time. Lines at the main entrance station off Highway 11 can be long, especially when visitation surges during holidays, weekends, and increased volcanic activity.
Source: Read Full Article