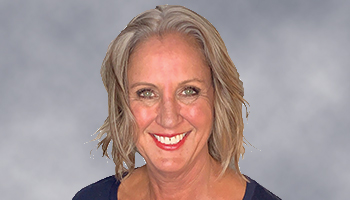 As travelers make their way back out into the world, luxury hotels are increasingly blurring the lines between lodging companies and tour operators with new packages that bundle their five-star accommodations with exclusive off-property experiences.
It's a trend that has been growing for years with the rise of so-called experiential travel. And that appears to be accelerating as luxury properties seek to tap travelers' desire to make up for a year lost to the pandemic.
This week, Marriott International's portfolio of luxury brands announced it was expanding its partnership with the luxury concierge company Quintessentially beyond Europe and the U.S. to include adventures in Africa and the Middle East.
Belmond also this month unveiled a series of cultural, culinary and nature experiences across its European properties. And Four Seasons has launched six new Scenic Route with Four Seasons roadtrips that it says "are as much about the journey as the destination."
The new Marriott packages are available from June 1 to Aug. 31 and include activities like cruising the Persian Gulf in private yacht, an evening on Dubai's sand dunes, exploring the unique marine ecosystem in Abu Dhabi's mangroves, snorkeling in Saudi Arabia's pristine coral reefs and an afternoon of island-hopping in the Seychelles.
"Our guests are seeking new ways to explore a destination with a renewed sense of discovery and desire for personalized experiences," said Candice D'Cruz, vice president of Marriott's luxury brands for Europe, Middle East and Africa, Marriott International. "Following our successful partnership with Quintessentially last year, which saw the launch of several distinct itineraries across Europe and the United States, we are thrilled to enhance our collaboration by debuting this series of bespoke adventures across the Middle East and Africa. These unique itineraries will offer guests access to immersive and luxurious journeys created with the expertise of this leading concierge company."
Itineraries include a Family Reunion package at the St. Regis Saadiyat Island Resort and Al Wathba, a Luxury Collection Desert Resort & Spa in Abu Dhabi; an art-focused package in Doha based from Al Messila, a Luxury Collection Resort & Spa; Sand, Sun and Skyscrapers at the Bvlgari Resort Dubai and North Island, a Luxury Collection Resort in the Seychelles; and a Family Fun trip at the Ritz-Carlton Jeddah.
Belmond's new experiences run from June through November and include land, rail and river trips with exclusive access to cultural institutions, private tours of wineries and expert-led weekend retreats.
They kick off June 18 to 20 when guests of the recently renovated 14-room Splendido Mare, a Belmond Hotel, Portofino can take to the seas with Mauro Pelaschier, a former Olympic and America's Cup sailor and ambassador of One Ocean Foundation.
From June 24 to 27, former Spanish tennis star Nicolas Almagro, a winner of 13 singles titles, will lead a small-group retreat at La Residencia, a Belmond Hotel, Mallorca. Following one-on-one lessons, a tennis clinic and tickets to an exhibition match between Almagro and a Lux Tennis professional, travelers will have the opportunity to dine with Almagro at a celebration dinner on the final night.
Other packages include exclusive five-course dinner experiences hosted by Michelin-starred chefs aboard British Pullman, a Belmond Train; a goldsmith workshop at Caruso, a Belmond Hotel, Amalfi Coast; and a three-day Venetian history course at Cipriani, a Belmond Hotel, Venice.
At the Four Seasons, concierges from 13 of its European properties have helped develop six roadtrips that connect different hotels with itineraries that include the Corniche Road in the Cote d'Azur of France, vast rolling hills in the English countryside and a glimpse of the Vltava River from the Charles Bridge in Prague. Each is customizable by the Four Seasons concierges, who can connect them with the best hidden eateries for authentic cuisine and insider tips on tourist-free views.
The Four Seasons Scenic Route options include a British jaunt between Hampshire and London, an Iberian Peninsula trip from Madrid to Lisbon, an Alpine Odyssey between Megeve and Geneva in Switzerland, a drive from Moscow to St. Petersburg, a French journey between Paris and Cap-Ferrat and a Prague-to-Budapest drive along the Vltava and Danube rivers.
Source: Read Full Article