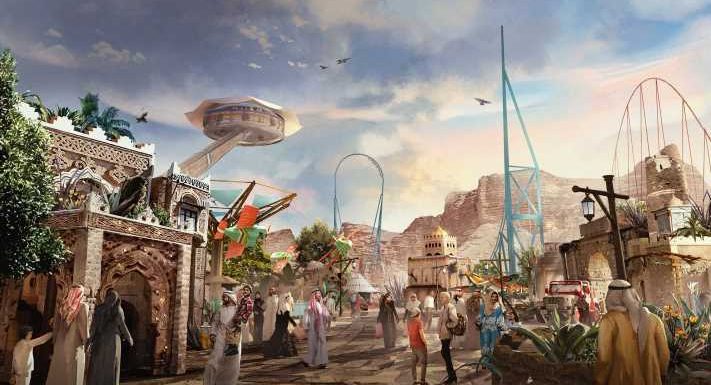 Since the inception of the roller coaster, amusement parks and their fans have been on an insatiable quest for thrill machines that climb ever higher and go faster. Through the years, ride designers have responded to the challenge by creating coasters that surpass previously unimaginable thresholds.
It's not scheduled to open until 2023, but when Falcon's Flight debuts at Six Flags Qiddiya in Saudi Arabia, it will not just break, but purportedly destroy existing height, speed and track-length records.
Is the world ready for a roller coaster that climbs 655 feet, drops 525 feet straight down, accelerates to 156 mph, and navigates a track that spans over 13,000 feet? Because that's what officials say is on the way to the park that is under development.
"We want to do things that have not been done before," says Philippe Gas, CEO of Qiddiya. The 79-acre Six Flags park will feature six themed lands filled with 28 attractions, many of which will be one-of-a-kind and break records. The Sirocco Tower, for example, will be the world's tallest drop-tower ride, topping off at 475 feet according to Gas.
Most-anticipated roller coasters of 2021: Universal Orlando, on a Carnival cruise ship and more
Source: Read Full Article