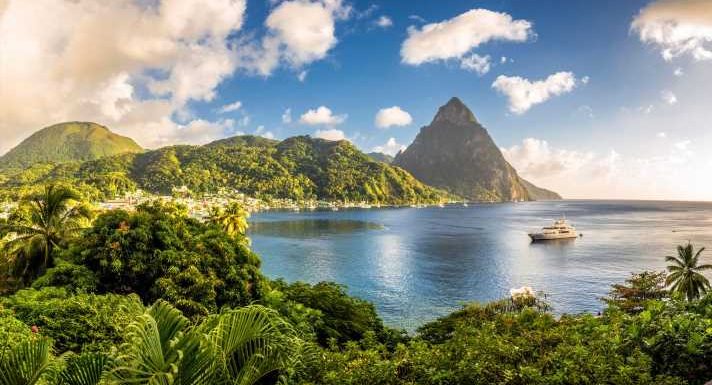 Countries have begun vaccinating citizens against COVID-19, but that doesn't mean they're letting their guard down – or opening their borders – just yet, especially after a deadly winter and the emergence of variants of the coronavirus in the United Kingdom, South Africa and Brazil.
In the past two weeks, the United States has tightened entry restrictions. Visitors and Americans flying into the USA from abroad are required to present a negative coronavirus test taken within three days before their flight or show proof they've recovered from COVID-19 within the past three months. In response, a growing number of hotels in Latin America and the Caribbean have offered on-site testing to departing guests in an effort to discourage them from canceling trips to tourism-dependent areas.
"With the pandemic worsening and more contagious variants spreading, this isn't the time to be lifting restrictions on international travel," White House press secretary Jen Psaki said Jan. 25 at a briefing, explaining the justification for President Joe Biden reinstating travel restrictions that had been lifted by outgoing President Donald Trump. Biden also imposed a ban on travel from South Africa.
After nearly a year of working from home and enduring lockdowns and travel restrictions, some Americans are eager to use their passports, despite the Centers for Disease Control and Prevention's advice against travel. 
COVID-19 travel restrictions by state: See testing, quarantine requirements
Which countries are safest to visit? Well, "safe" is a relative term. After all, compared with the U.S. tally of more than 26.4 million cases and 448,000  deaths, every other country has a lower infection rate.
We've focused on destinations open to Americans where new COVID-19 cases were generally declining and in the low-three-digit range (or lower) per dayfor the past month. Thankfully, travelers won't have to go far since most are in the Caribbean. Though the countries don't require tourists to quarantine, many require a negative coronavirus test.
We've noted each country's travel advisory level from the U.S. State Department and CDC. The latter has classified many countries as Level 4, citing a high risk of COVID-19.
There are no European countries on the list. Most European Union countries have not reopened to U.S. residents (some that did, such as Croatia, have temporarily stopped or reinstated quarantines because of the winter case surge and virus variants). ScottsCheapFlights.com founder Scott Keyes bets that will change by this summer.
"I would be surprised if summer vacations to Europe did not happen this year for Americans," he tells USA TODAY.  He says bargain hunters bent on going there need to investigate how flexible their airline and hotel choices are, given rapidly changing restrictions and circumstances. They need to be willing to book now but know the trip may not happen until later.
"Two things are true today," Keyes says. "1. You can't go to Paris. 2. You probably haven't been vaccinated yet. But if you wait until both those things are no longer true and wait until they announce when they're going to get rid of the travel restrictions, you're not going to see deals, especially for summer travel."
Destinations with low or declining COVID-19 case rates that allow Americans
Aruba
Source: Read Full Article