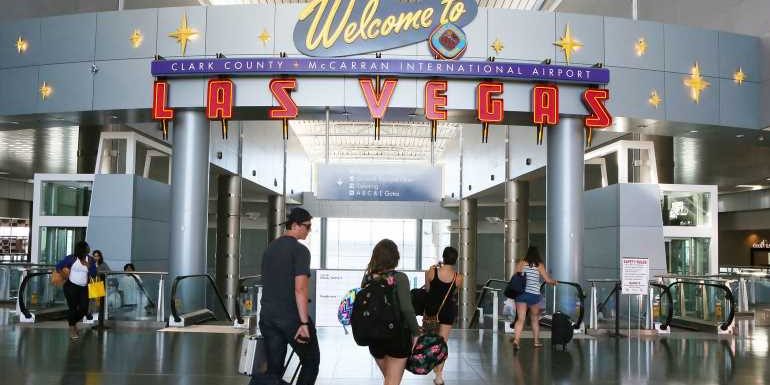 The Las Vegas airport known as McCarran since 1948 officially becomes Harry Reid International Airport on Dec. 14.
A small ceremony with government officials and members of Reid's family is to be held at the airport to make the new name official.
Reid, a Nevada native, served in the U.S. Senate from 1987 until his retirement in 2017 and was Democratic majority leader from 2007 until 2015.
The Clark County Commission voted unanimously earlier this year to change the name from McCarran to Reid. The three-letter code that the FAA uses to identify the airport, LAS, will remain.
The rebranding is estimated to cost $7 million and will be paid for through private contributions. Clark County had received more than $4 million for the renaming project through October.
The airport served 4.1 million passengers (both arrivals and departures) in October, down 9.3% from October 2019. More than 31.8 million have passed through the airport in the first 10 months of 2021, down 26.1% from  the same period in 2019.
The airport served a record 51.5 million passengers in 2019, the third consecutive year the airport posted a new high in passenger traffic.
McCarran, who helped establish the federal government's role in overseeing aviation, served in the U.S. Senate from 1933 until his death in 1954. The airport's name was changed because of McCarran's antisemitism.
Source: Read Full Article