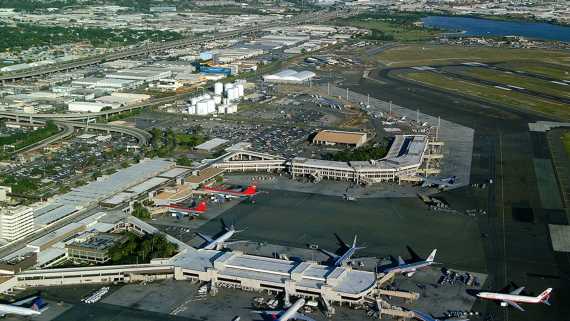 Hawaii Gov. David Ige said the state is considering a requirement that U.S. travelers get a Covid-19 booster shot to be considered fully vaccinated.
In a video interview with Honolulu Star-Advertiser journalists, Ige said Hawaii could require travelers to get a booster if they completed their initial vaccination "five or six months" before their scheduled arrival in Hawaii.
Although the CDC recommends a booster shot five months after completion of the primary series of the Pfizer-BioNTech Covid-19 vaccine for people ages 16 and older, it does not require the booster to be considered "fully vaccinated." 
Currently, the CDC — and the state of Hawaii– consider travelers fully vaccinated two weeks after their second dose in a two-dose series of the Pfizer or Moderna vaccine, or two weeks after a single-dose of the Johnson & Johnson vaccine.
Fully vaccinated travelers to Hawaii do not have to take a pre-travel Covid test.
To avoid a mandatory five-day quarantine, unvaccinated travelers must submit a negative result from a nucleic acid amplification test (NAAT) taken within 72 hours of arrival in Hawaii. The test must come from a certified lab.
Ige said Hawaii would wait at least two weeks to implement a booster mandate after announcing one. "The community needs time to react to that," Ige said. "We would have to provide at least two weeks for those who may not be up to date," he said.
The governor said Hawaii's hospitalization rate has increased recently due to the rapid spread of the omicron variant. 
"We are definitely concerned as the case counts have increased. On a seven-day average, we're now averaging more than 3,000 cases a day," Ige said.
Source: Read Full Article