Singapore is a city of contrasts.
While predominantly associated with shiny skyscrapers and a building that looks like a giant boat held aloft by three towers, there's another side to the city that couldn't be further from its slick, ultra-modern image.
There are the stripped-back, family-run cafés where grandfathers make traditional kopi (coffee) in their pyjamas each morning.
There are parts of the city that feel like you're in a completely different part of Asia – Chinatown, Little India and Kampong Glam (the Arab area) all have their own distinct identities. And there are green spaces where you could be miles away from civilisation.
Yes, there's a lot to do in Singapore, where an eclectic mix of cultures seem to coexist harmoniously; and with Norwegian Air's new direct flights from London, the city is more accessible than ever.
Here are 10 things to try while you're there…
Explore the Gardens
One of the most iconic attractions in the city, the Gardens by the Bay are a Singapore must-see. Encased in two giant greenhouses you'll find some of the most unusual and exotic plants imaginable. Most people may not consider flora and fauna all that exciting, but these gardens are something else, featuring sculptures nestled between the trees, waterfalls, and twinkly lights come nightfall. Even more magical are the giant trees outside. Go at night time when these sculptures are lit up and make sure you time your visit to catch one of the hourly light shows set to music.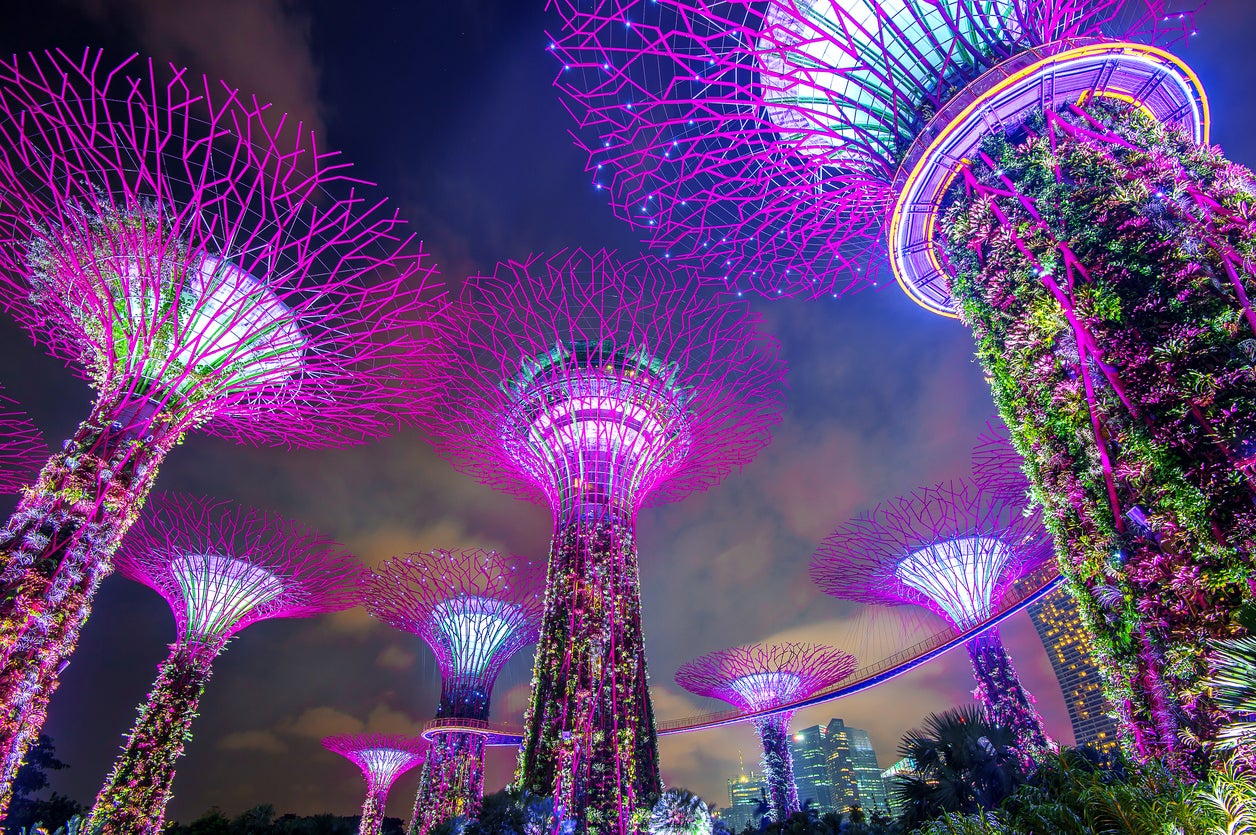 Stuff your face
Possibly the most famous food market in Singapore, no trip to the city is complete without a visit to Lau Pa Sat. Surrounded by skyscrapers, the cheap and cheerful market comes alive after 7pm, when tables spill out onto the street. You'll be spoilt for choice food-wise, but if you want to challenge yourself to eat as many chicken satay as possible, this is the place to do it. It's also worth trying Murtabak, a huge pancake filled with mincemeat, egg and onion.
Drink at altitude
Singapore isn't short of glamorous watering holes and 1 Altitude, the world's highest al fresco rooftop bar, is one of the best. Much like the famous Marina Bay Sands, it offers incredible views. But at 1 Altitude, you can actually see the famous hotel, which is such an iconic part of the Singapore skyline. Fairy lights wind around the rooftop trees and the cocktail menu includes swoon-worthy lychee martinis, making it a top choice of venue to dance the night away under the stars.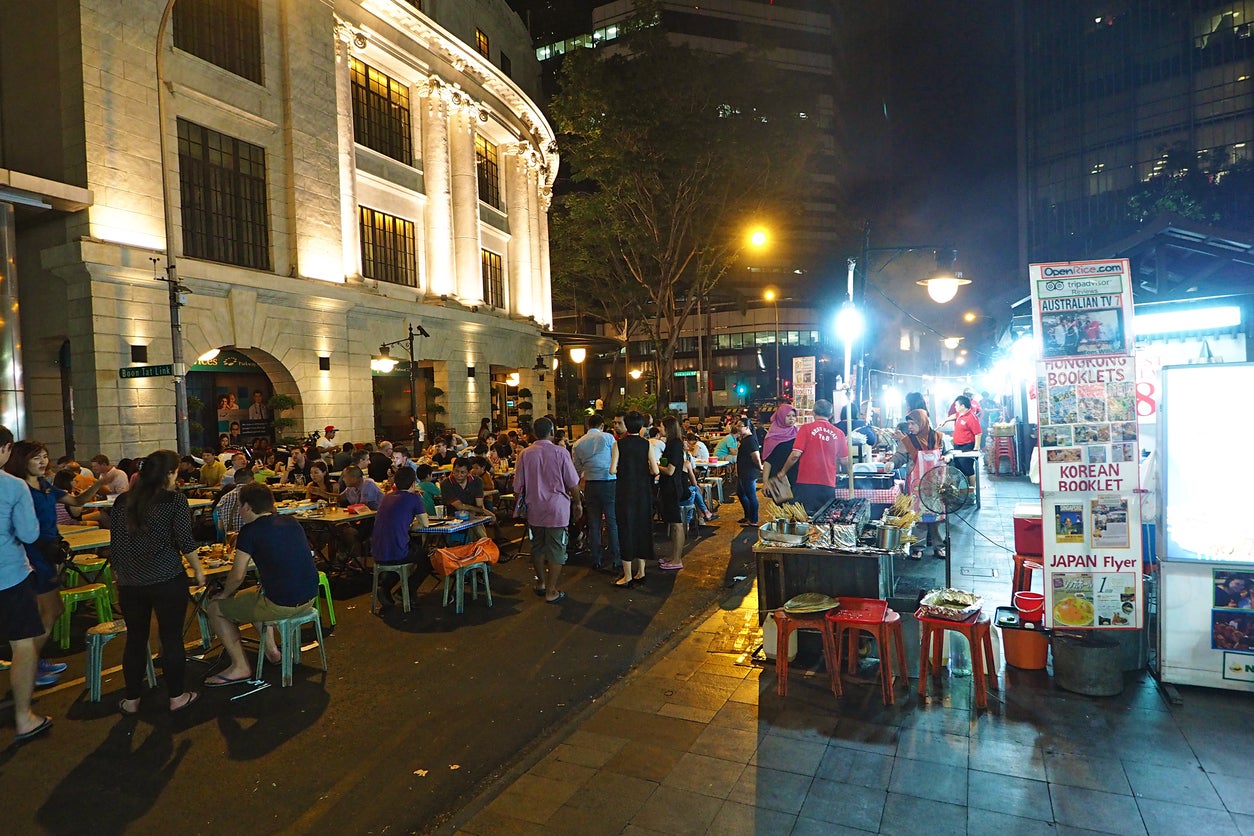 Follow the fun
Just a short drive over a bridge – or a gondola ride – away from the city centre is Sentosa Island, marketed as an "island of fun". This manmade recreational hub offers wideranging activities, including a treetop trail, water park, Universal Studios, zip-line, luge and bungee jump.
Take a view
There are tons of street food markets in Singapore but Makan Sutra is one of the nicer ones. It's just off the bay – sit at the end to get a panoramic view of the city's skyline and Marina Bay Sands across the water. Try the carrot cake, which is nothing like the British version; it's not a cake for starters, and there doesn't seem to be much carrot involved either. It's a savoury dish made mainly of rice flour and white radish which some call white carrot. The mixture is steamed then cut into cubes and fried with garlic, eggs and preserved radish called chai poh. Delicious.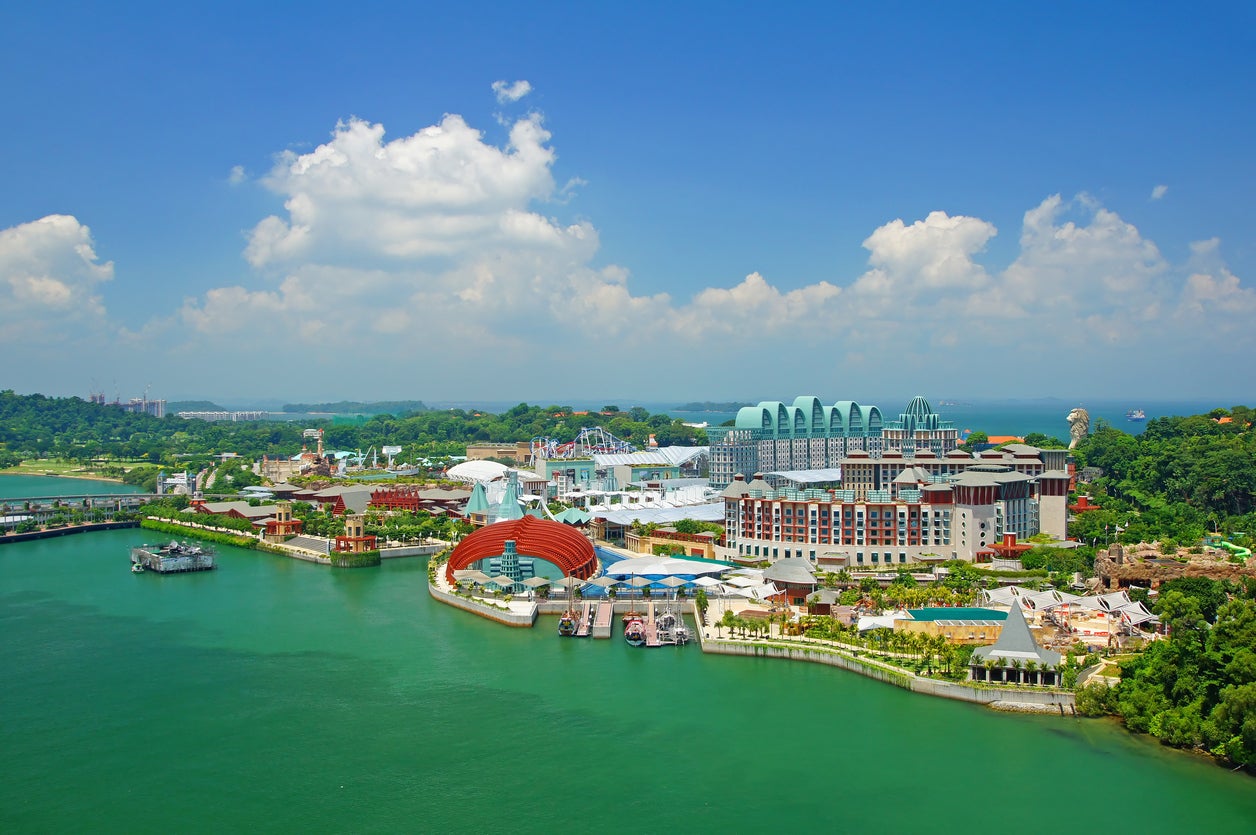 Grab a narcissistic coffee
Kampong Glam is home to some of Singapore's quirkiest, trendiest and cutest boutiques. Head for Haji Lane, where you'll also find a particularly quirky café called Selfie Coffee. The clue's in the name – customers take a selfie which is then printed onto an iced coffee. The baristas pour on a layer of thick cream, smooth the top and print out your picture. It's ridiculous but also kind of excellent.
Eat Michelin-star grub on the cheap
It's surprisingly easy to find good food at affordable prices in Singapore. And one of the most famous places to do this is Hawker Chan, where you can eat Michelin-starred chicken rice for £2. The recipe is top secret, but the chicken is marinated in soy sauce and rock sugar before being served warm rather than hot alongside sticky rice. There's now a little restaurant to accompany the original street food stall, but if you don't fancy eating off a tray opt for Michelin-starred Candlenut, which serves excellent-value Peranakan cuisine. Grab wild-caught baby squid for SGD20 (£10.85).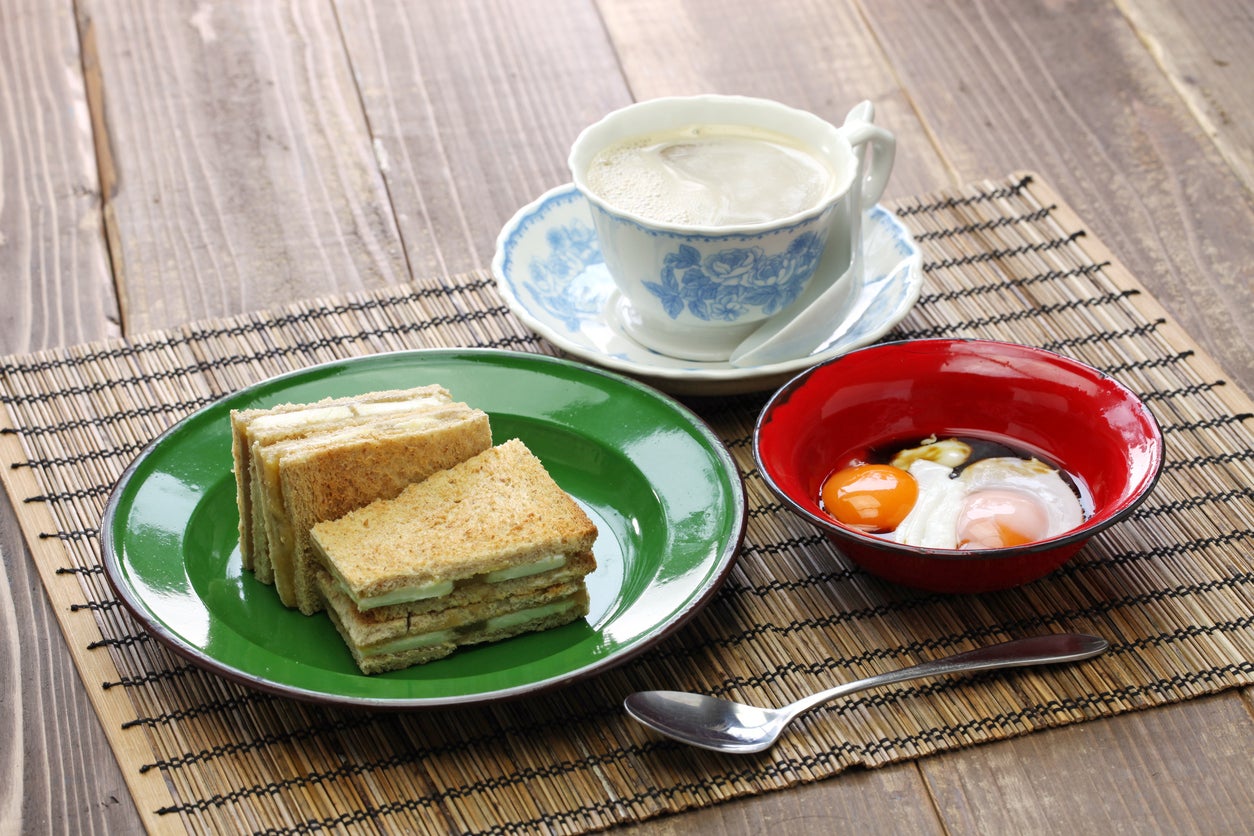 Go interactive
The ArtScience museum is full of interactive exhibitions that are equally fun for children and adults. Draw on paper and see your creation magically appear on a huge screen on the wall, enter a world of sparkle in the crystal installation and marvel at cutting-edge digital installations in the Future World exhibition.
Get lost in India
One of the most colourful areas of the city, Little India is home to lots of shop houses built in colonial times that have been incredibly well preserved. Wander the streets admiring the saris, temple offerings and unusual vegetables. It's a commercial rather than residential area, but is a vibrant spot in which to get briefly lost.
Try Kaya toast
Kaya toast is a particularly Singaporean curiosity. The toast idea came from the British, but instead of eating it with marmalade, locals decided to put their own spin on the delicacy with kaya jam. It's sweet and coconutty and is served all over the city, sandwiched together between two thick layers of white toast with a generous slather of salty butter too. If the filling doesn't squelch out of the sides when you bite in, you haven't got enough. Traditionally served with soft boiled eggs with white pepper and dark soy sauce and a coffee, you can get the whole lot for about £3.80.
Source: Read Full Article