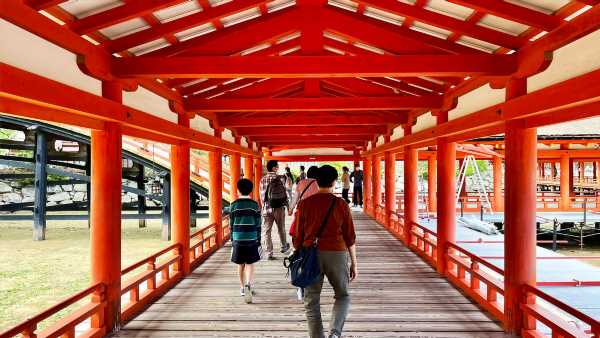 Travelers heading to the island location of one of Japan's most iconic sights will pay a tourist tax during their next visit. 
The island of Miyajima in Japan's Hiroshima prefecture has begun charging visitors 100 yen (67 cents). Miyajima is home to the famous torii gate of Itsukushima Shrine, a Unesco World Heritage site. The gate is best known for appearing to float in water at high tide and is one of Japan's most photographed sights. 
The mayor of Hatsukaichi, the city where the shrine is located, has said excess amounts of visitors have had a negative impact on the island's environment and that funds from the new tax will go toward improving Miyajima's tourism infrastructure and maintaining the shrine's architecture. 
The popularity of the giant wooden gate has attracted numerous tourists over the years who arrive in Miyajima by ferry. Travelers who intend to make multiple visits to the island can purchase a 500 yen ($3.33) pass that is valid for one year.
The tourist tax was originally planned to take effect in 2021 but was delayed due to the pandemic.
Source: Read Full Article