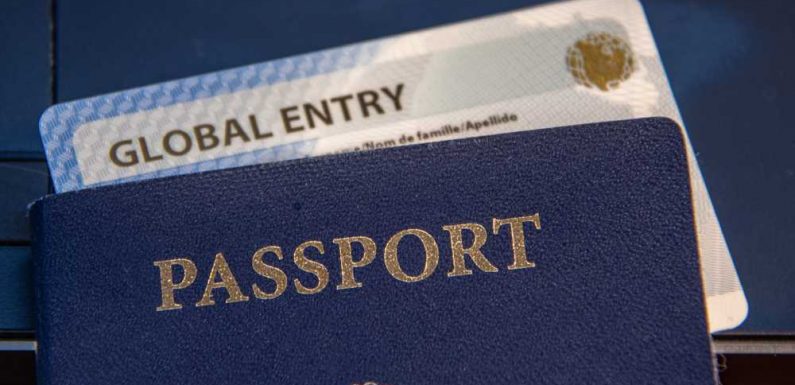 Fueled by high demand, wait times of several months or more for Global Entry enrollment and renewal interviews continue to be common.
"While many applications are quickly reviewed, in some cases the process can take from six to 18 months to complete," Customs and Border Protection, which runs the program, says online.
Customs says that in July it received an average of 11,500 new and renewal applications daily for Global Entry and the Sentri, Nexus and FAST trusted-traveler programs, a figure that amounts to an "unprecedented" increase in application submissions.
Covid-related capacity reductions at enrollment centers also remain in effect, exacerbating the appointment backlog.
Global Entry is popular due to the ease it provides to travelers upon return to the U.S. Members are able to re-enter after a brief visit to a biometric kiosk without enduring the lines common to the manual re-entry process. To obtain Global Entry membership, individuals submit an application and then undergo a background check. After receiving conditional approval, they must make an appointment for an interview at an enrollment center, often located in airports.
Global Entry memberships cost $100 and last for five years. Renewing members must undergo a new background check, although not all are required to interview again.
Possible solutions
Delays for Global Entry interviews have been an issue at least since Customs resumed accepting applications in September 2020 following a pandemic pause. The agency's slow progress in rectifying the situation has drawn the ire of the U.S. Travel Association.
"Waiting a year for a Global Entry interview appointment is simply unacceptable, much like the wait times that many global travelers are currently experiencing for U.S. visitor visas," said Tori Emerson Barnes, the trade group's executive vice president of public affairs and policy. (Individuals applying for U.S. tourist or business travel visas were waiting an average of 247 days in July, according to a Cato Institute study.)
"Both programs are critical to spurring the full return of the travel industry and a broader economic recovery," Emerson Barnes said. "The State Department and [Department of Homeland Security] should immediately prioritize these programs by increasing staffing and overhauling the process with the use of modern technologies."
In a statement, Customs said that it is taking several technology-based actions geared toward meeting heightened demand for trusted-traveler programs. Among them is a pilot program in which some renewing Global Entry members are eligible to complete their interview via video teleconferencing.
Otherwise, while backups persist, there are a few options that can be helpful for individuals hoping to avoid a long wait for an interview. One is to take advantage of the Enrollment on Arrival option, which enables Global Entry applicants who have conditional approval to complete their interview as they arrive back in  the U.S. from abroad.
Applicants can also sometimes obtain earlier interview appointments if they are willing to travel to an enrollment center beyond their hometown.
A third option is a private service called Appointment Scanner, which continuously monitors the Customs website for openings that result from interview cancellations, then sends push notifications to subscribers. Appointment Scanner memberships last one month and cost $29.
Source: Read Full Article