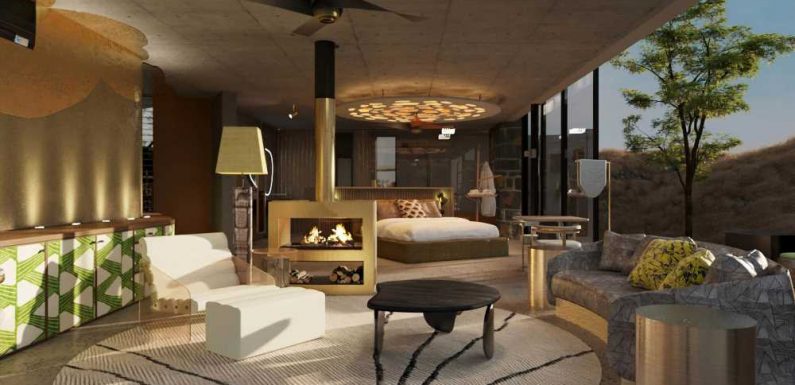 A new eco-conscious resort, The Homestead, is set to launch in early 2022 in the Big Five Nambiti Private Game Reserve in South Africa. 
The Homestead will debut with 12 luxury suites, each featuring individual infinity-edge pools. Six of the suites can either be connected to one another for groups travelling together. 
The property will also feature a spa, fitness center, pool, multiple restaurants and bars and meetings and event spaces. The restaurants will offer organic, locally sourced, African-inspired dishes curated by world-class chefs. Activities will include visits to some of Africa's most important battlefields, as well as animal photography classes, hiking through diverse habitats, stargazing and anti-poaching learning sessions. 
The Homestead is designed to blend in with the natural landscape and will feature several sustainable initiatives, including rainwater tanks, French drains to drive nutrients back into the ecosystem, tree-planting and solar panels. Safaris will be conducted in all-electric vehicles, which are not only ecologically friendly, but also silent. 
For more information and updates on The Homestead, follow on Facebook at Visit Homestead, Instagram @VisitHomestead and Twitter @VisitHomestead.
Source: Read Full Article