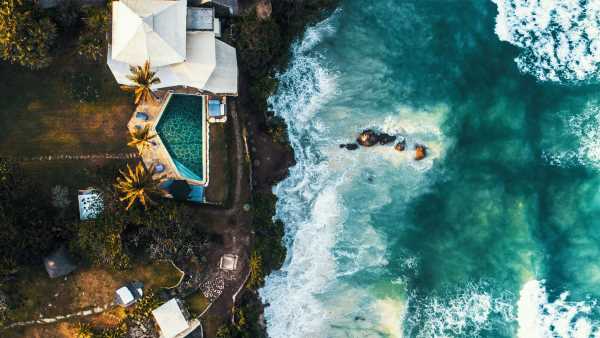 Safari travel company Go2Africa has put together what it is calling the world's most expensive safari vacation. The price tag?  Nearly $700,000 for a family of four.
And yes, travel agents, the package is commissionable.
The safari company conducted a study analyzing over 134,000 inquiries to their website and found that the most popular locations safari lovers want to visit are Kenya (23%), Tanzania (22%) and South Africa (21%). The most popular attractions included seeing the Big Five (26%), visiting Victoria Falls (14%), meeting locals (10%), visiting Cape Town (9%) and gorilla trekking (8%).
Based on that information, Go2Africa decided to curate the world's most expensive safari, visiting six countries over an action-packed 24 days and costing $172,545 per person. Important to note: This is a first come, first served opportunity. Only one party will be accommodated.
The vacation takes guests on a tour of Africa's most exotic locations where they're almost guaranteed to see the Big Five. The itinerary offers some of the most luxurious accommodations in Africa, from tented safari camps to riverside treetop villas and private islands as well as the most exclusive activities with expert guides.
The itinerary
Travelers will spend over three weeks exploring the highlights of Southern and East Africa while enjoying private charter flights between each location. Locations include Kenya, Victoria Falls, Cape Town, Volcanoes National Park, Serengeti and the white sands of the Seychelles.
Prior to the trip, travelers will receive their own personalized and locally made leather luggage. There's also the option of a private film crew to document the entire trip with a fully edited video to look forward to when returning home.
Throughout the trip, guests will experience local life by visiting numerous positive impact projects, including Reteti Elephant Sanctuary, Alfajiri Foundation and Maunga Village Primary School as well as contributing to the conservation of each park. Go2Africa will also fully offset the carbon footprint of your trip.
"The Ultimate African Safari is a one-of-a-kind itinerary that we've spent years perfecting. Every activity, location and accommodation has been hand-selected by our team of local experts with decades of on-the-ground experience," said Lee-Anne Kock, head of product at Go2Africa. "The itinerary focuses on private and exclusive travel where we've crafted curated experiences that are unique to each destination. Guests won't just see Africa, but experience the heart of its culture as they visit each location and become involved in the community projects that make the continent so vibrant and welcoming."
The Ultimate Safari starts at $172,545 per person.  Visit Go2Africa for more information.
Source: Read Full Article