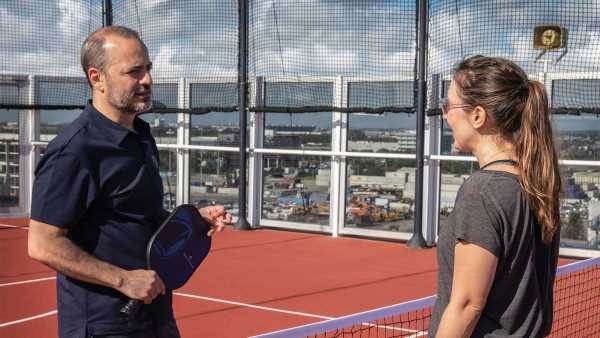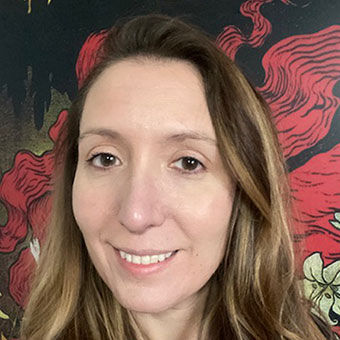 The wind cut through a black wall of
netting on a balmy, 80-degree morning in Fort Lauderdale. I stood on the 11th
deck of the Nieuw Amsterdam on one side of a 3-foot high pickleball net as Gus
Antorcha, president of Holland America Line, squared off against me on the
other. 
Pickleball is the fastest-growing
sport in America, and the travel industry has taken notice, especially cruise
lines. Courts have sprung up on ships across the world, attracting cruisers who
now spend some of their vacation time learning how to play, competing in tournaments
and gathering courtside to watch games play out. 
The game has been popular, sometimes attracting
50 or more people at a time to pickleball morning
lessons on sea days, said Bill Prince, HAL's vice president of entertainment. 
But pickleball is just the tip of the
iceberg. HAL is working to evolve its brand to better align with its guests'
behaviors and interests, said Kacy Cole, the vice president of marketing and
e-commerce for HAL. The brand's adoption of pickleball is HAL's first step to
incorporate elements of a lifestyle they want guests to connect with.
She said consumer research shows that
guests are looking for relaxing, hassle-free vacations where they feel taken
care of, but they're also looking for sports, particularly low-impact
activities that support health and wellness.
"Everybody wants to relax in
different ways and, obviously, pickleball is just another way to relax and
vacation," she said. "We want to integrate with their lifestyle, whether
they're on vacation or not."  
Cole said to expect a marketing shift
over the next year, along with some "big investments" in other areas important
to guests.
In the meantime, to further serve
people (like me) learning the sport, sports directors like Dario Tahrani teach,
coach and referee games. Before facing Antorcha on that warm March morning,
Tahrani taught me the basics of the game, like serving methods and what the
"kitchen" is — and built up my confidence. (We just volleyed; no time for an actual game.)
"It's amazing because anyone can
play," said Tahrani, who coached tennis before joining HAL in March 2022 and
transitioning to pickleball. A pair of 13-year-olds advanced to the final rounds
of a recent tournament on a Caribbean sailing, he said, and another tournament
attracted more than 60 people to compete. 
"It's keeping guests moving [and]
engaged. It gives them an opportunity, in my eyes, to meet other people that
are on the ship but also love the sport," he said.
Source: Read Full Article