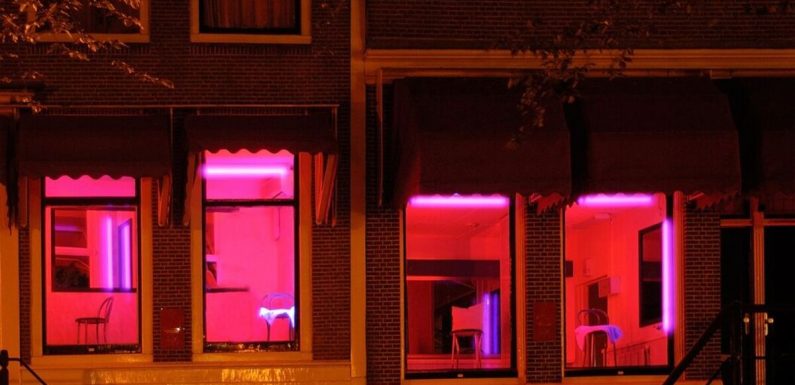 We use your sign-up to provide content in ways you've consented to and to improve our understanding of you. This may include adverts from us and 3rd parties based on our understanding. You can unsubscribe at any time. More info
The Dutch city will introduce new regulations in May in a bid to change its reputation. Amsterdam is a popular destination for stag parties or tourists looking to visit one of its cannabis cafes or the red light district.
The city's authorities said: "The atmosphere becomes dire, particularly at night. A lot of people are under the influence of (drugs and alcohol) and hang around for a long time."
Femke Halsema, Amsterdam's mayor, told Bloomberg: "People who have lived here for a long time feel estranged. We do not welcome people who come here on a holiday from morals."
Amsterdam has already banned people from drinking in public and will ban them from smoking cannabis on the street later this year.
Authorities are also reportedly looking at whether they can ban cannabis sales between 4pm and 1am from Thursday to Sunday.
The Netherlands has a unique policy when it comes to cannabis, as coffee shops are allowed to sell it despite it being a criminal offence to possess, produce or deal drugs.
The shops must follow strict conditions including not causing nuisance and the Government now requires them to stop attracting foreign tourists.
Amsterdam council is planning a "stay away" campaign to stop tourists travelling for drugs, alcohol and sex.
A city councillor, Sofyan Mbarki, told a local paper: "We have presented a package with a vision and must stick to it.
"Whether you live here, work, do business or visit the city, everyone ultimately wants a livable city."
Sex work is legal in the Netherlands and Amsterdam's red light district is one of its top tourist destinations.
Many of the city's brothels have workers pose in the window to attract customers from the street.
Under new rules, brothels could be required to cover their windows and clients may have to book using a QR code.
Sex workers will be required to close their venues at 3am under the new rules which nearly all the city's councillors supported.
All restaurants and bars will also be required to close by 2am on Fridays and Saturdays with no new visitors allowed in the old district after 1am.
Currently, alcohol sales are banned from shops, liquor stores and cafes in the red light district after 4pm from Thursday to Sunday.
Under the new rules, sellers would be asked to remove alcohol from view completely during that time.
Almost 2.5 million British tourists travel to Amsterdam each year, making up more than 10 percent of its annual total visitors.
The new rules are aiming to attract tourists to the city's cultural and historical highlights instead of its coffee shops.
It's not the only European city to be cracking down on over tourism with Venice set to charge daytrippers later this year.
The Italian city will charge day visitors a small fee to enter under new plans to limit the number of tourists.
Source: Read Full Article