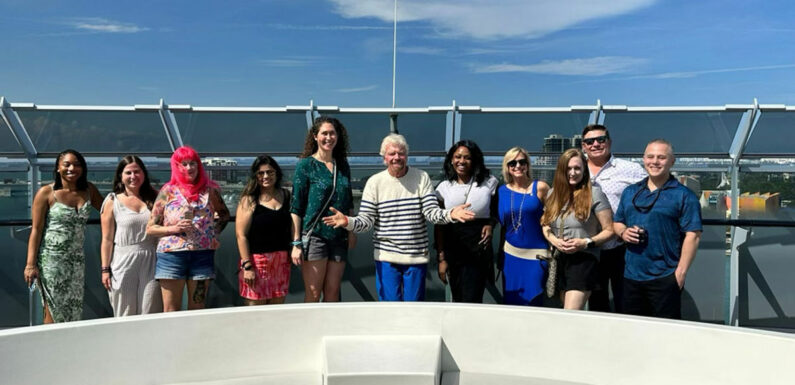 ONBOARD THE SCARLET LADY — Travelers who signed up for Virgin Voyages' Limitless Voyage itinerary, focused on empowering women entrepreneurs, knew what they were in for when they booked.
Participants figured the cruise would have to be good, being that it was curated by superstar Jennifer Lopez, who was appointed chief entertainment and lifestyle officer of the Virgin fleet last year. But by the end of the third day of TED Talks-style panel discussions led by a host of successful female entrepreneurs and CEOs, many of the itinerary's 250 women attendees said it was even better than they'd expected.
"We've never seen anything like this offered to women before in this kind of venue," said Kathy Warner, a longtime cruiser and an insurance business owner from Medina, Ohio, who booked the cruise with a friend.
The Limitless Voyage was the first itinerary to sprout from the partnership between Lopez and Virgin Voyages, which launched its first ship less than two years ago. But it won't be the last. 
"This is a bit of a proof of concept," said Isis Ruiz, chief growth officer at Virgin Voyages. "Everyone's asking, 'Are you going to do another one? Because this is great.'"
The sailing is emblematic of Virgin's unique approach to its relationship with Lopez. When bringing her on last year, Virgin said it was "purposefully redefining" the nautical tradition of appointing a godmother as "a ceremonial role, and instead, turning this position into a truly modern, change-making collaboration."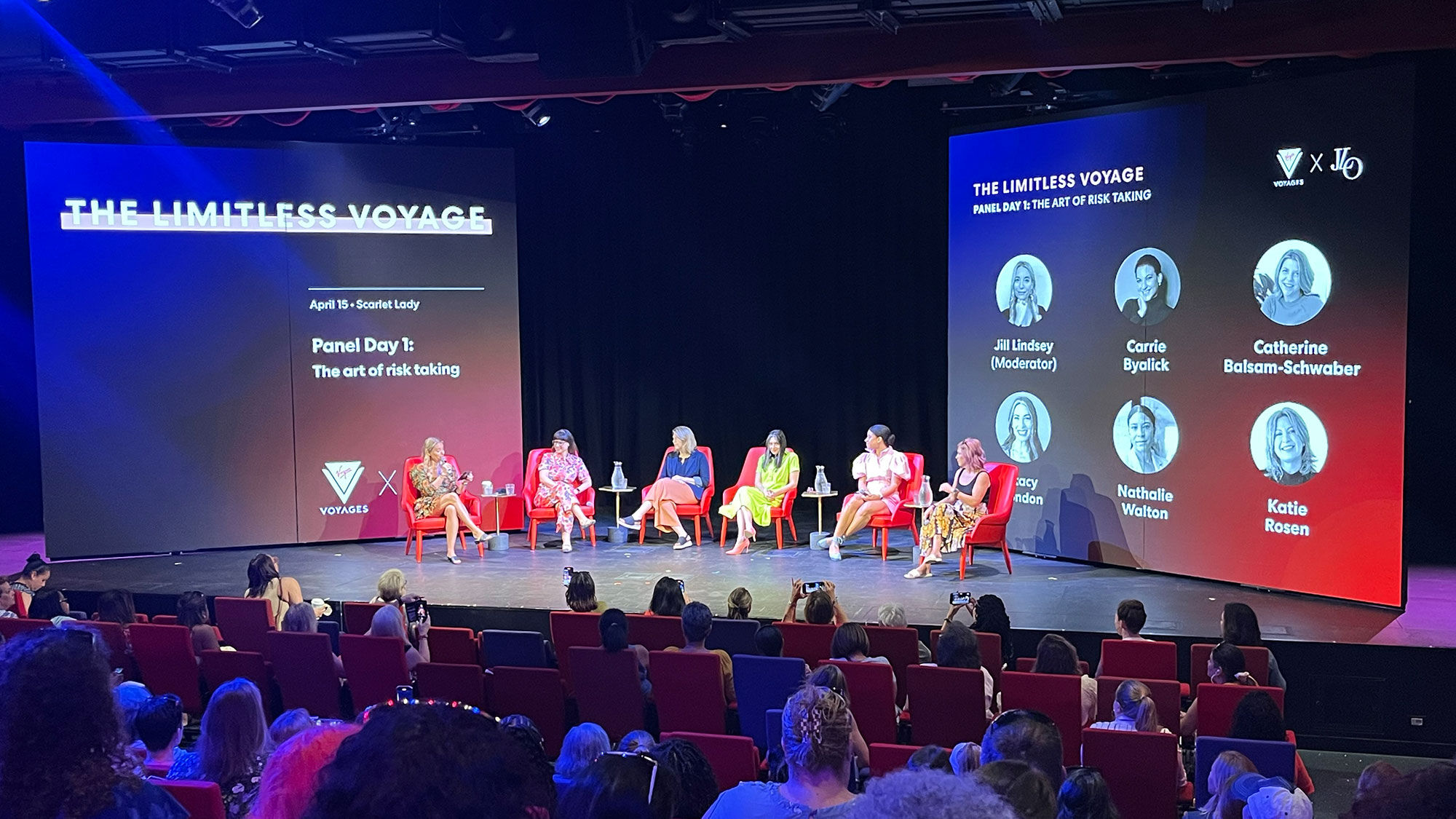 Almost everything about the partnership breaks from cruise tradition, in which ship godmothers are not usually involved in building itineraries or incorporating their brand into the cruise product. 
Lopez, who is also an investor in Virgin Voyages, is helping to shape the line's wellness offerings, and her product line, JLo Beauty, is sold onboard. For this sailing, Lopez took a page from her nonprofit, Limitless Labs, whose focus on "changing the game for women to up-level their lives through equal access to education, opportunities and capital" formed the basis for the Limitless Voyage itinerary.
There were daily, early-morning panel discussions and curated fitness classes, immersive well-being activities like a 45-minute healing sound bath and nightly dinners hosted by the panelists — including Carrie Byalick, president of Stephen Colbert's Spartina Productions, and Beatriz Acevedo, CEO and founder of Suma Wealth — giving the Limitless women a chance to have more intimate conversations about moving up in their lives.
Richard Branson, Virgin Group founder, made an appearance on the Scarlet Lady to speak to the Limitless guests before the ship set sail and praised Lopez's support of women's entrepreneurship with Limitless Labs.
"She brings so much passion to all of her projects, and so it was the perfect opportunity to take that energy and spirit and together create a voyage unlike any other," he said. 
Although this sailing was a one-time offering, Ruiz said Lopez will curate more itineraries for women with similar programming.
"My mission has always been to entertain, empower and inspire my fans to live their lives without putting limits on what they believe they can achieve," Lopez said in a statement introducing the cruise. 
Both she and Branson, she added, "share this passion for partnerships and experiences that bring people joy and lift you up."
Source: Read Full Article