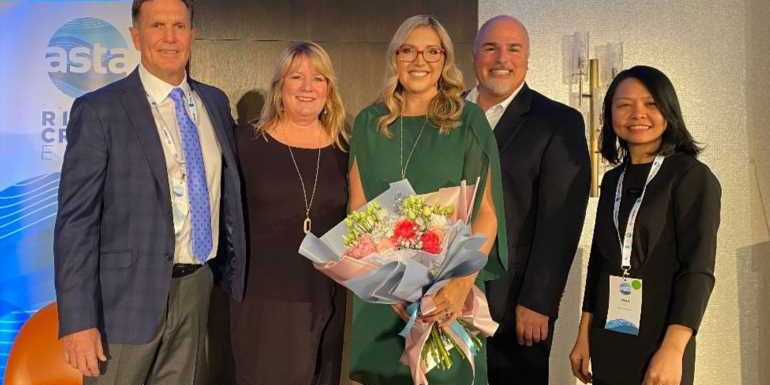 Emerald Cruises has selected Vanessa McGovern as godmother of its newest Star Ship, Emerald Luna.
McGovern is co-founder and chief sales officer of host agency Gifted Travel Network in Mooresville, N.C. 
The news was announced at the first ASTA Global River Cruise Expo in Budapest.
In addition to her role at Gifted Travel Network, McGovern is a travel advisor educator and business coach. She began her career in travel as a cruise ship art auctioneer before transitioning into education. 
"It's humbling and inspiring to be selected for an honor of this magnitude at this stage in my career," McGovern said. "I value Emerald Cruises' commitment to working closely with advisors and am proud to be named godmother to the newest ship in their beautiful river fleet."
The christening of the Emerald Luna will take place in Amsterdam on July 21. 
The 180-guest ship will feature balconies in most cabins, a cinema and an indoor swimming pool that has a retractable roof. 
The ninth Star Ship in the luxury cruise line's fleet, the Emerald Luna will sail the Rhine, Main and Danube rivers. 
Source: Read Full Article