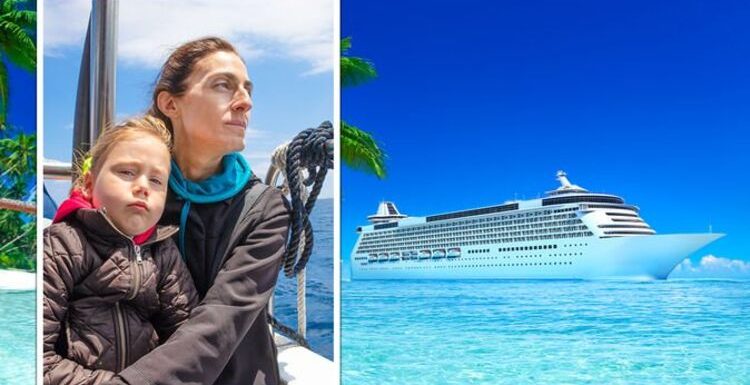 We use your sign-up to provide content in ways you've consented to and to improve our understanding of you. This may include adverts from us and 3rd parties based on our understanding. You can unsubscribe at any time. More info
The show documented how guests onboard a luxurious cruise in the Caribbean went from a "luxury environment" to "survival mode".
During the show, a family shared their "horrible" experience onboard a luxury cruise sailing across the Gulf of Mexico.
Darren Gooch, the father who took his whole family on holiday, explained: "The Gulf of Mexico is a wonderful spot, some members of my family hadn't seen the ocean before and the cruise was absolutely glorious."
However, everything changed when a "disaster struck".
He explained: "My wife woke me up and told me not to panic.
"There was smoke in the room and the fire alarms had gone off.
"The crew was yelling to get your life jackets and evacuate your rooms.
"I realised I immediately had to go to my wife's grandmother's room and wake them up and get all of my kids.
"I remember that moment thinking: we are all going to die.
"It was the scariest moment of my life," Darren admitted.
One of the engines of the cruise had caught fire but the worst part was yet to come.
Although the fire was contained, all passengers on board were stuck in the middle of the Gulf of Mexico waiting for help to show up.
As all the cabins were unavailable due to the fire, the guests had to take the mattresses out of the rooms and camp on the corridors.
The cruise also experience major floodings which made things worse.
Darren explained: "It really smelled all over the place.
"It was horrid," he said.
"The carpets were wet from the flooding.
"It was horrendous, not even the public toilets worked."
The guests were then told to use the showers to urinate.
"My idea of a nightmare," he added.
The incident became a PR disaster as the media dubbed the vessel "the poop cruise".
Source: Read Full Article