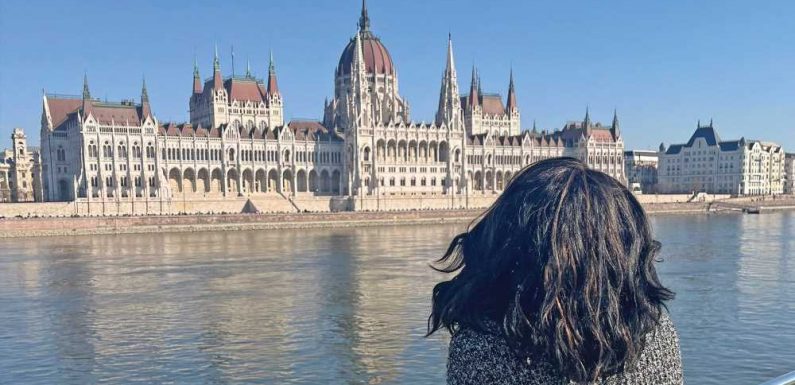 Whether you know Budapest as the gateway of river cruising, the capital of the Danube or the Hollywood of Europe, the one thing the Hungarian capital wants to be known as is an A-list travel destination.
Back in March, I visited Budapest for the first time to attend the inaugural ASTA Global River Cruise Expo that was held downtown along the Danube. Many European river cruises either start or end in Budapest, making the city an apropos choice as the backdrop for the organization's inaugural showcase of river ships and highlighting Budapest as a pre- and post-cruise destination.
Zsuzsa Szegner, director of Visit Hungary's international relations, said hosting ASTA's event was a "huge opportunity" for the country when, at the time, the omicron wave was waning and the war in Ukraine was just beginning. 
"The importance of visibility increased during [February] because we saw that people might have fears crossing the ocean," Szegner said. "So this particular event showed that Hungary is a safe destination, you can enjoy your stay and you can feel like you're at home in Hungary."
Old World meets new age
On my visit, I was captivated by the confluence of Budapest's old-world charm and new-age energy, from the elegant mix of the city's architectural styles to its centuries-old bathhouses and World War II ruins that have been transformed into modern bars and nightclubs.
"Hungary is a unique destination because of our geographic situation," Szegner said. "We are in the middle of Europe. We've been here for more than 1,000 years. Everybody who wanted to conquer new territory had to cross over Hungarian land, and that means we've had a lot of influences."
Neighboring countries' strong influence on Hungary's culture and infrastructure is certainly present in its cuisine. And the quickest way to get to know a city, I think, is through its food.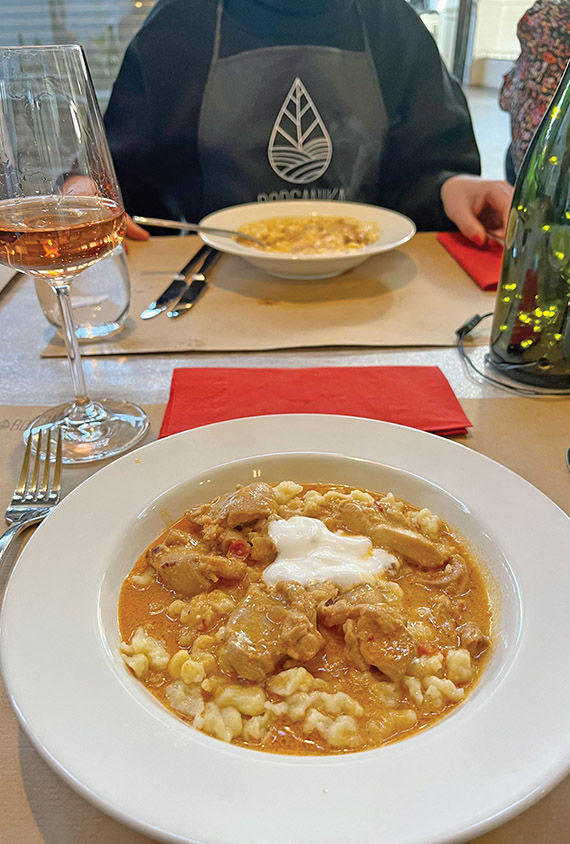 Budapest has an array of offerings for every kind of palate, especially for those who enjoy comfort food — and paprika, a cornerstone ingredient in Hungarian cuisine. Strudel, an Austrian dessert, is known in Hungary as retes and is made fresh in bakeries and pastry shops throughout the city.
Make sure to seek out other homegrown Hungarian desserts, like a cinnamon sugar chimney cake known as kurtos kalacs, chocolate sponge cake (somloi galuska to the locals) and a layered buttercream cake topped with marble-patterned chocolate called eszterhazy torta that is heavenly in any language.
A must-have meal for anyone visiting Budapest is chicken paprikash. It's a traditional Hungarian dish featuring chicken cooked in a rich paprika-based sauce and topped with sour cream and served over spaetzle, or dumpling-style noodles. Pair it with a local rose and finish your meal strong with an after-dinner shot of palinka, a fruit brandy similar to Italian grappa that Hungarians swear by and offer generously. 
During a custom tour I took with Kensington Tours, I helped prepare this popular Hungarian dish during a cooking class at the sustainability-focused Borganika Studio, a modern kitchen and event space owned by chef Zita Pancsovay. Borganika regularly offers cooking courses and gastronomic experiences for groups, tours and private parties. 
Time for some pampering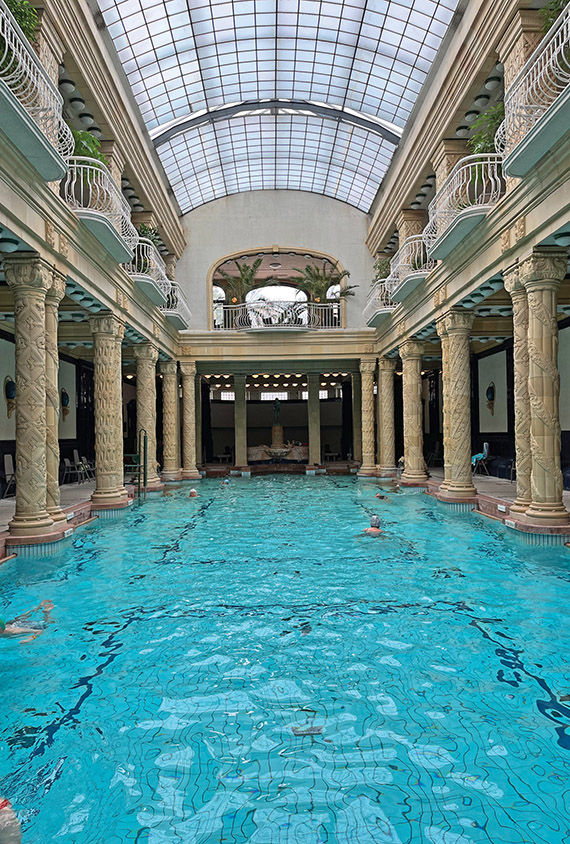 Following an afternoon filling up on dumplings and strudel, a trip to one of Budapest's many geothermal spas sounds like the right idea. 
Bathhouses in Budapest overflow with history and healing waters. It's customary for Hungarians to incorporate spa trips in their everyday routines as a medicinal and rejuvenating practice; I could believe it if the term self-care was invented here. 
Szechenyi Thermal Bath in City Park is a must-see for any first-time visitor. The building's signature yellow facade is likely the most recognizable and most Instagrammable in Budapest. But if you want to experience the bathhouses in Budapest like a local, you'll want to head over to Gellert Thermal Spa or Rudas Bath, both of which are on the Buda side of the city and within short walking distance of each other between the Liberty and Elisabeth bridges. 
Gellert, an exquisite art nouveau spa complex, and Rudas, a 16th-century Turkish bathhouse, both feature multiple geothermal pools indoors and outdoors as well as swimming pools, saunas, steam rooms and massage areas. Each offers day passes that provide access to all of the facilities, ranging in price from $14 to $17.
"The spa culture in Hungary — [there are] many ways of enjoying the different cultures we still have today," Szegner said. "You can find the Roman-style baths, the Turkish-style baths, the modern ones and the art nouveau ones. It's very, very ethnic."
There is so much more to Budapest than a pre- or post-cruise visit will capture. But as with dessert after a hearty meal, leaving room for such a visit is recommended. 
Source: Read Full Article