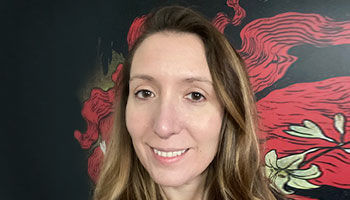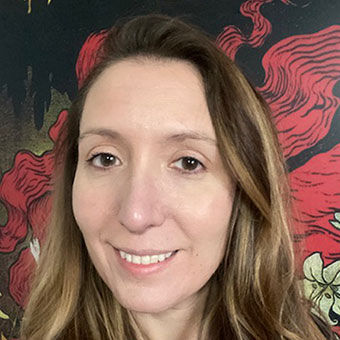 MSC Cruises CEO Gianni Onorato has big goals for the American market. With plans in the coming years to double the number of ships calling in the U.S., homeport in New York year-round and open a $350 million cruise terminal in Miami, Onorato wants to grow MSC Cruises' U.S. market share to 10%. It currently sits around 4%, he said.
But the cruise company, better known among Europeans, needs U.S. travel agents to help make that growth a reality, Onorato told me, which is why he is extending an open invitation for agents from around the U.S. to try out a MSC cruise.
What agents will find, he said, is an international flavor, style and program on its ships, which differentiates itself from other vessels sailing from the U.S.
"They see our ships, they experience the products so they can pass not only the message but they can pass also the emotions to our customers," he told me.
"Travel advisors can easily access one of our ships whenever they want, 52 weeks a year, so that they can experience our product for the first time."  
This isn't the first time MSC has pushed to build up travel agents' familiarity with the line via personal experience. During a similar effort to raise its profile last year, now-outgoing COO Ken Muskat stressed that travel advisors on board were "five times" more likely to sell MSC.
As most cruise lines have fully resumed operations and are itching for a return to profitability, I asked several of the biggest lines how they're approaching familiarization programs this year.
Carnival Cruise Line
The pandemic changed how Carnival Cruise Line offers fams, and the changes have led to more agents sailing, according to Adolfo Perez, senior vice president of sales and trade marketing. Carnival previously limited fam trips to specific ships, but advisors now have their choice of ships and sail dates largely because the brand has doled out cruises as event giveaways and offered highly reduced rates, he said. Since the restart, Carnival says more than 11,000 travel advisors have booked special advisor offers.
"We've worked hard since our restart to get as many travel advisors onboard our ships as we can, since travel advisors are important partners," Perez said. "We believe the best way for them to get to know what Carnival Cruise Line has to offer is by experiencing our cruise vacations for themselves."
That said, the current structure won't last forever, said Perez. "It's likely we will return to Carnival hosted/guided events in the future, but during this restart period, we've found this approach to be quite successful."
Norwegian Cruise Line
Norwegian Cruise Line University, NCL's partner-training program, has remained intact during the pandemic, offering a 30% discount on fleetwide sailings for agents who reach the program's PhD level. During the last six to nine months, though, the brand has also hosted invitation-only trips and multiple sailings at 50% off, according to Todd Hamilton, its senior vice president of global sales, who just came off a fam cruise on the Hawaii-based Pride of America this weekend.
"We know that it's not only important for their product knowledge but also for them to spread the message to their clients that cruising is back," Hamilton said. "As travel reignites globally, our travel partners should emphasize not only the safety of cruising but what a great value it represents."  
Royal Caribbean
In the last eight to 10 months, Royal Caribbean International's senior vice president of sales Vicki Freed has gifted nearly 10,000 cruises at forums, conferences and through her weekly, livestreamed Coffee Talks.
Royal's sales team has also re-introduced its invite-only Seminar at Seas events that weave in sailings with required training.
"It's important to immerse travel partners in our return-to-service protocols so they could best articulate the expectations to their clients, and the familiarization cruise opportunities have accomplished just that," Freed told me.
On the luxury end: Silversea
At Silversea, the fam program hasn't changed much, senior vice president of sales Katina Athanasiou said, "but we are providing more opportunities than ever for our advisors to experience Silversea."
The cruise line has hosted both fam and reduced-rate travel for agents and is hosting summer opportunities to experience the Silversea S.A.L.T. immersive culinary program and its wellness program.
"Fams are critical to both us and our partners," Athanasiou said. "Regardless of how well you know and sell Silversea, getting the chance to experience it as your clients do is essential to the advisor's overall success."
Source: Read Full Article