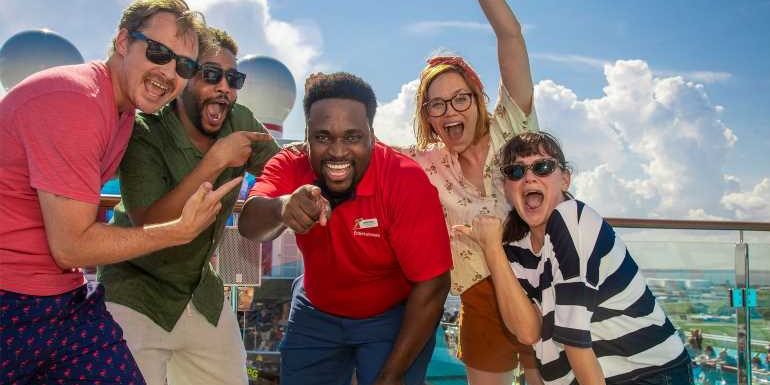 Carnival Cruise Line has unveiled its 2022 marketing campaign, "Funderstruck," which centers around a new word to describe "the unmistakable feeling uniquely experienced when choosing fun on Carnival," the cruise line said.
The campaign will go live on Carnival's social media, before the first spots air on ESPN and ABC during the NBA's Christmas Day games. Carnival will also sponsor the Times Square New Year's Eve Celebration, where Funderstruck will be prominently featured.
The campaign will then be used in a variety of places, including in 15- and 30-second national television commercials, social media, digital efforts like podcasts and video and on various social media platforms.
Spots will feature Carnival guests enjoying the cruise line's "Funderstruck experiences," Carnival said, like riding the Bolt roller coaster or just enjoying some ice cream at sea.
"Funderstruck is the unmistakable feeling when you choose fun on Carnival and the kind of joyful experience essential to people's health and happiness," Pete Callaro, senior vice president of brand and product marketing for Carnival Cruise Line, said in a statement. "Carnival cruises are the perfect vacation to enjoy with those you've missed having fun with over the past year."
Funderstruck is an extension of Carnival's Choose Fun campaign launched in 2018.
Source: Read Full Article