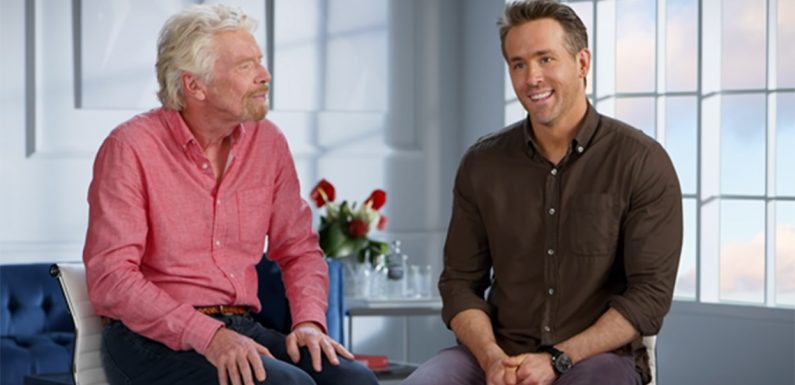 Richard Branson and actor Ryan Reynolds launched a partnership to put Reynolds' Aviation American Gin on Virgin Voyages cruise ships, announced via a cheeky video. 
The duo first partnered to put Aviation Gin on Virgin Atlantic flights. 
"I can't seem to escape Ryan," the founder of Virgin Group said. "He keeps following me around. Thankfully, I really enjoy Aviation Gin so I was excited to bring this product to Virgin Voyages after the partnership with Virgin Atlantic."
Passengers on the adults-only cruise line will find a menu of cocktails with Aviation Gin onboard, such as the Double Agent, Electric Fizz and Stella's Groove. 
"My childhood dream was to have a guest role on 'The Love Boat' alongside Vic Tayback," said Reynolds, co-owner of Aviation Gin. "Never in my wildest dreams did I imagine I'd be successful enough to have my own gin brand and score a recurring role on a ship this deliriously luxurious and child-free. Only Richard Branson could make this type of magic happen."
Source: Read Full Article