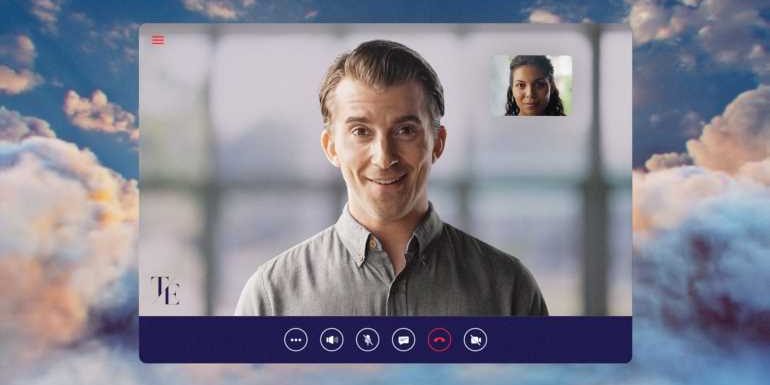 In the new year, host agency Travel Edge (No. 20 on Travel Weekly's 2021 Power List) will launch the next phase of its consumer advertising campaign that highlights the value of working with its advisors.
Ads will run on a variety of platforms, including broadcast television in markets across the country.
The ad campaign has already been making the rounds via targeted social and digital channels. In 2022, a 30-second spot will be featured with select broadcast partners, in addition to a continued digital and social presence.
Related: Travelers are flocking to advisors 
The commercial encourages viewers to think of their ideal trip, then tells them, "Whatever it is you imagine, your Travel Edge advisor can make it so, even get you places you didn't think to go. … Personal touch is what makes it unforgettable."
Travel Edge executive vice president Gavin Miller said the broadcast campaign will launch in the Dallas-Fort Worth area before appearing in Seattle, California and across the country.
"What we're really wanting to do here is to be able to connect from an emotional perspective," he said.
The ads will drive consumers to Travel Edge's website, which was recently redesigned to highlight a number of new itineraries and further connect consumers with advisors.
Leads will be funneled to advisors in two ways, Travel Edge said.
First, consumers can use the "find an advisor" section of the website and browse through hundreds of agents. They then can reach out directly to the advisor.
Second, consumers can use the "make an appointment" function. In that case, Travel Edge says it selects the advisor who best meets the consumer's trip requirements and funnels the lead accordingly.
A tagline of 'Be Well Traveled'
Part of the ad campaign and the website redesign is the tagline "Be Well Traveled." 
Miller said that once a consumer works with a travel advisor, they are likely to get hooked on working with a professional. But getting people to commit to working with an advisor can sometimes be a leap.
"So, this whole notion of 'Be Well Traveled' and where the brand has come is that we're not doing anything differently that we haven't done before," he said. "We are not pivoting from what our strength and our history has been. What we are doing is we are articulating it and telling the world, telling the American traveler, this is who we are and this is why we exist."
Related: Internova says latest ad campaign is striking a chord
Anecdotally, many agency groups have noticed that consumers are increasingly seeking out travel advisors. ASTA in a May study found that 27% of travelers said they always or often used a travel advisor prior to the pandemic, but 44% said they would be more likely to use an advisor after the pandemic is over.
It is a trend Travel Edge has identified, as well.
"We're seeing a wonderful surge toward advisors like we've never seen before," Miller said. "So whether it's Travel Edge or whether it's another advisor community out there, this notion of connecting people with place is an incredibly important one."
Source: Read Full Article