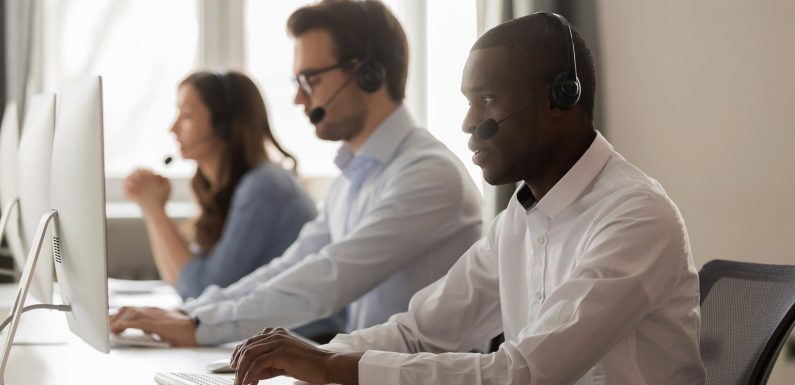 The surge in travel demand has proven to be a double-edged sword for suppliers that are experiencing record interest but don't have enough staff trained to handle the influx of calls.
And it's happening at a time when callers have far more questions than they did pre-pandemic.
For tour operators, many are experiencing near-unprecedented levels of demand. Collette, for example, reported more than 29,000 calls in April alone, an increase of more than 50% over January levels.
But increasingly long phone wait times, sometimes hours long, have raised the ire of clients and advisors who say they have been left on hold for durations that are much longer than normal.
Both tour operators and cruise lines say many questions people now have didn't exist pre-pandemic: for example, protocols regarding testing and various destinations' entry requirements.
The Travel Corporation said service calls now take more than twice as long as pre-pandemic.
"The fact is, guests traveling today have many more questions, and calls are taking up to four times as long to complete," said Melissa DaSilva, president of TTC Tour Brands, which includes Trafalgar and Insight Vacations.
Randy Blosio, vice president of reservations, sales and service at Tauck, said the company is seeing a "strong surge in interest and demand" and that both advisors and guests "have a range of questions."
"Providing the level of service they're accustomed to from Tauck now takes longer and increases the time we're devoting to each call," he said.
Also fueling long hold times are staffing shortages. Authentic Vacations said its offices are functioning at 50% of 2019 staffing levels, while Collette's call center is at 80% of pre-pandemic staff numbers.
Related: On the Record: Classic Vacations' Melissa Krueger
A challenge for cruise call centers
Cruise lines have been similarly challenged. Royal Caribbean International acknowledged that hold times are impacting travel advisors, saying it has seen a surge in call volumes due largely to questions about protocols, future cruise credit redemptions, promotions and sales. (Carnival Cruise Line and Norwegian Cruise Line did not offer responses.)
Cruise specialists say the waits are a major challenge. Michelle Fee, CEO of Cruise Planners, said hold times have gotten so disruptive that her team started meeting with cruise line executives to express their concerns.
"At this time, hold times have been a real issue of frustration for advisors, and some are on hold for up to four-plus hours," Fee said. 
"On the positive side, we are excited to see that travel is on the rise and is once again in demand, which of course is causing much of the hold time issues."
Cal Almaguer, Princess Cruises' senior vice president of sales and service strategy and operations, said the line is working to reduce hold times and the call increase over the past two years from the high volume of cancellations and rebookings. 
"To address this, Princess Cruises has adjusted processes and added contact center resources, resulting in a significant decrease in wait times," he added. "We only expect this improvement to continue."
Holland America Line said that incoming calls now take longer to service compared to pre-pandemic times. The line is encouraging advisors to use its Polar Online platform as much as possible while it provides training to new staff.
"In the meantime, we understand the frustration and very much appreciate that our partners and guests are showing patience as we resume full fleet operations," said Christy Oakland, vice president of the line's Global Contact Center Operations. 
Windstar said wait times average 11 minutes, although it can fluctuate, according to Jaymi Kiehle-Fiveash, senior manager of guest services, who said a call-back feature enables callers to keep their spot in queue and not be on hold.
Related: JetBlue CEO outlines plans to improve performance, reduce cancellations
A rush to staff up
Travel Corp.'s DaSilva said TTC added 18 contact center staff in the past month and is currently training 20 travel experts who will join its team in the next six weeks. A worldwide recruitment program will add 60 travel experts to its sales teams.
Tauck is expecting staff being trained now to soon be ready to service clients.
"We see it resolving shortly," Blosio said. "The new reservations sales counselors should begin taking calls and helping to drive down hold times over the next two to three weeks."
Royal Caribbean said it was building up its customer service team and planned to introduce a call-back system so agents don't have to wait on hold. The line is also pushing the use of online self-service tools. 
Holland America said its call center was nearly back to pre-pandemic staffing levels and that it was continuing to hire. 
Windstar said it had struggled to recruit staff for its call center but that more people applied once it began emphasizing its positions are completely remote.
The need for training and experience
Like many companies nationwide, tour operators and cruise lines are working to beef up call centers.
But while more call center staff should alleviate lengthy waits, it will take time for hires to gain on-the-job experience. 
"In the meantime, we're being candid and transparent with travel advisors and guests about extended hold times by posting a message prominently on the home-page of our website," Blosio said, adding that Tauck encourages would-be callers to handle as much as they can online. 
Source: Read Full Article