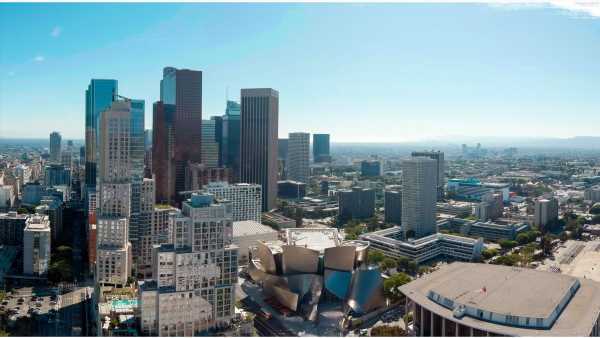 Thousands of hospitality workers across Southern California have voted overwhelmingly to authorize a strike. 
Unite Here Local 11, which represents more than 32,000 room attendants, cooks, dishwashers, front desk agents, servers and food service workers throughout Southern California and Arizona, reported that approximately 96% of its members voted in favor of the work stoppage on Thursday. 
The union said that dozens of hotels, comprising over 15,000 workers, could begin to be impacted as early as the upcoming July 4 weekend.
According to Unite Here Local 11, the strike is poised to become the largest ever undertaken by hotel workers in the modern U.S. industry. 
Chief among the concerns of Unite Here Local 11 and its members is the area's high housing prices, with the group citing survey data indicating that 53% of workers have either moved or plan to move in the near future due to soaring housing costs. Consequently, the union's list of demands includes an immediate $5-per-hour wage increase to keep pace with housing expenses.
The organization is also calling for access to affordable family healthcare, a secure pension plan and "a safe and humane" workload.
Unite Here Local 11 said that the decision to strike follows more than a month of failed negotiations with hotel employers, including companies like Hyatt, Hilton, Highgate, Accor, IHG and Marriott. The group alleges that since negotiations began in late April, "the hotel industry has yet to respond with any wage proposals."
"Hotel workers who work in the booming Los Angeles' tourism industry must be able to live in Los Angeles," said Kurt Petersen, co-president of Unite Here Local 11, in a statement. "The industry shamelessly exploited the pandemic and is now reaping greater profits than ever before. Yet workers cannot afford to pay the rent."
Source: Read Full Article