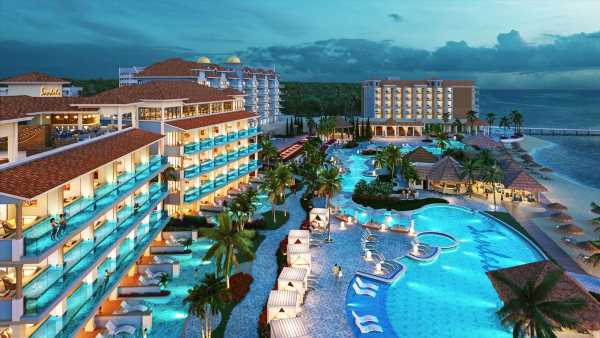 In recognition of Global Travel Advisor Day on May 3, Sandals Resorts and ASTA will offer incentives and an online presentation for travel advisors.
New bookings of six nights or more at Sandals Resorts made directly with Unique Vacations from May 4 to 31, for travel through December 24, will be eligible for additional booking incentive up to $200.
On May 3 from 2 to 4 p.m. Eastern time, a Facebook Live event will feature sessions with ASTA president Zane Kerby and Gary C. Sadler, executive vice president of sales and industry relations of Unique Vacations, the sales and marketing arm of Sandals. During the stream, travel advisors will have a chance to win a trip to Sandals Dunn's River, the newest resort within the Sandals Resorts portfolio, set to debut May 24.
Sandals is the exclusive sponsor of Global Travel Advisor Day 2023.
"Travel advisors have been key characters throughout every chapter of our more than 40-year history and have played a leading role in the industry's resurgence," Sadler said.
Last month, Unique Vacations launched the online Sandals Training Program for advisors who wish to be named Certified Sandals Specialists.
Source: Read Full Article