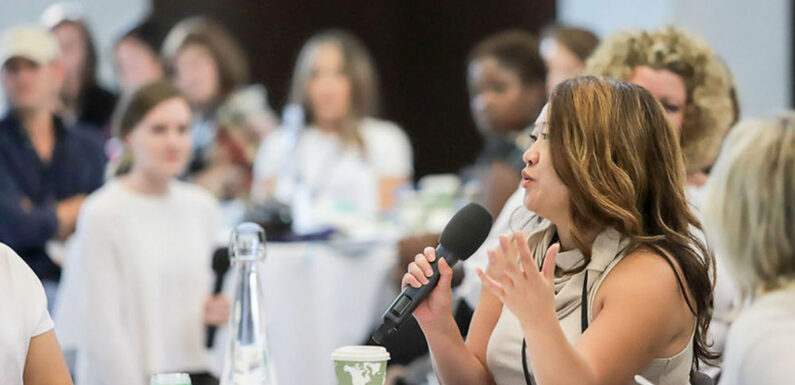 At the four-day Future Leaders in Travel Retreat, 60 advisors between the ages of 22 and 37 will network and learn with their peers and travel suppliers, while organizers hope to cultivate the event's namesake, future leaders.
"If you make the right connections, you can go so far in this business," said Jacqueline Hurst, director of trade recruitment and engagement for Travel Weekly Events. "It's super exciting to see people that really take advantage of this opportunity and soar, as far as sales and success."
Future Leaders began in 2018. Mindy Poder, TravelAge West's executive editor, wanted to create an event specifically to serve younger advisors. (Travel Weekly, Travel Weekly Events and TravelAge West are owned by Northstar Travel Group.)
"Future Leaders was created to fill a gap in the market," Poder said. "Finally, younger, entrepreneurial advisors were joining the industry, but there was no content or events championing them or helping them tackle their shared and unique growing pains." 
This year's retreat will be held Aug. 27 to 30 at the Hyatt Ziva/Zilara Rose Hall in Jamaica. It will include general sessions, a think tank to address concerns or struggles, supplier and advisor meetings and plenty of networking opportunities. Those include an off-site, outdoor event (past retreats have featured snorkeling and biking) designed to highlight some "local flair," Hurst said.
"It's all about networking with people of similar age ranges, both on the supplier and advisor side," she said.
Advisors accepted to Future Leaders pay a $275 registration fee but are otherwise fully hosted. Applications officially open May 4.
"I'm looking for drive," Hurst said of the applicants likely to make the cut. "I'm looking for ambition in their answers. What are their goals? Are they showing leadership qualities?"
This year, about 16 of the 60 attendees will be past Future Leaders participants returning as "guides." The rest will be new, many referred by past attendees.
"It's intimate," Hurst said. "You'll get to know everybody and absolutely make some connections that you can keep throughout your entire travel industry career."
Networking benefits
Cali Stein, a luxury-focused advisor with New York-based Embark Beyond, attended Future Leaders in 2021 and returned as a guide in 2022. Stein was newer to the industry at the time and found the networking opportunities particularly helpful.
"Future Leaders absolutely helped me grow as an advisor," Stein said. "I made so many incredible connections with suppliers, airlines, travel insurance companies, etc., that have helped me excel in my business."
Stein said the destination management companies she met at Future Leaders particularly helped her understand their product well, ensuring she is knowledgeable when talking to clients.
Danny Genung, CEO of Harr Travel in Redlands, Calif., attended the inaugural retreat in 2018, a time when his 35-year-old company was reinventing itself.
"I was inspired by many of the conversations that I had about stepping into a new world of media and marketing," Genung said. "The confidence and open-mindedness of the group of advisors who attended really helped me look at a business that I had already been in for more than a decade in a completely new light." 
Source: Read Full Article