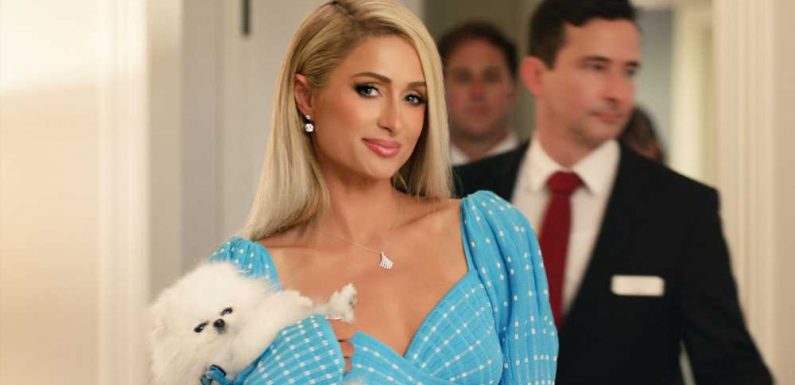 Hilton has tapped socialite Paris Hilton and actress Catherine O'Hara for its latest portfolio-wide ad campaign, launched under the tagline "It Matters Where You Stay."
Paris Hilton, great-granddaughter of Hilton Hotels founder Conrad Hilton, stars in several of the initiative's TV spots, while O'Hara lends her voice to the campaign. 
The campaign's TV commercials began airing in the U.S. on July 25.
According to Hilton, the ads are designed to "push against some of the common but unspoken pitfalls of travel." 
For example, one spot presents the risks associated with booking a vacation rental that may not be exactly as advertised, while other videos highlight the importance and utility of being able to book confirmed connecting rooms. 
In addition to TV, the campaign will include audio, social media, print and out-of-home components. The campaign will extend to the U.K. and select Asia-Pacific and Middle Eastern markets.
The campaign's debut is part of a broader "global brand platform" launch for Hilton. The platform, called "Hilton. For the Stay," seeks to place the hotel stay "front and center" in Hilton's messaging, according to the company.
"As others tout the generic virtues of travel, minimize the role of the hotel and the hotel team members and romanticize the destination, through our platform and the campaign it inspires we're reminding travelers that 'It Matters Where You Stay,'" said Mark Weinstein, Hilton's chief marketing officer.
In addition to the ad campaign, initiatives around the "Hilton. For the Stay" rollout will include social media, experiential and influencer partnership efforts, which will run across platforms like Facebook, Instagram, TikTok and Twitter. 
Hilton's portfolio encompasses 18 brands, including Hilton Hotels & Resorts, Waldorf Astoria, Conrad, Canopy by Hilton, DoubleTree by Hilton and Hampton by Hilton. 
Source: Read Full Article