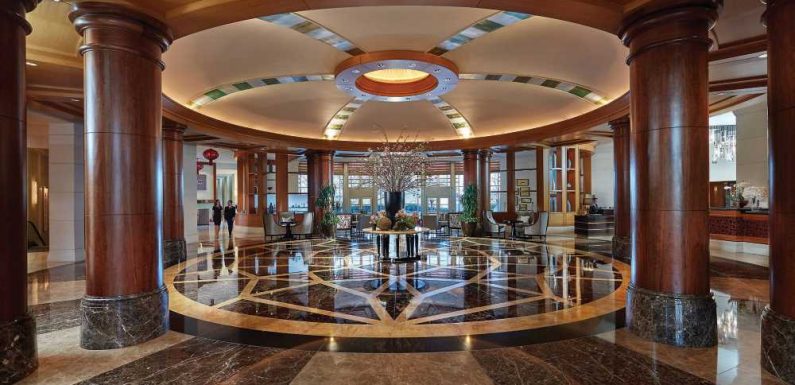 The Mandarin Oriental Washington D.C. will soon join Salamander Hotels & Resorts and have a new name. 
The 373-room luxury hotel also will have a new owner. Earlier this month, Mandarin Oriental International Ltd. said it agreed to sell the the property to London-based private equity real estate firm Henderson Park for $139 million.
After the deal closes on Sept. 8, Mandarin Oriental will cease operating the hotel. 
Virginia-based Salamander Hotels & Resorts will assume management of the hotel, which will concurrently undergo a rebranding.
"We are excited about the opportunity to work with our joint venture partner and bring Salamander's renowned brand of luxury to one of the most noteworthy properties in Washington D.C.," Salamander Hotels & Resorts founder and CEO Sheila Johnson said in a statement. 
Johnson added that Salamander will be focused on "developing synergies" between the D.C. hotel and the company's Salamander Resort & Spa in Middleburg, Virginia, and that additional details on the hotel's transformation will be announced in the coming weeks. 
Salamander's portfolio also includes Jamaica's Half Moon resort, Colorado's Aspen Meadows Resort, South Carolina's Hotel Bennett, the Florida Gulf Coast's Innisbrook Resort and, most recently, the Aurora Anguilla Resort & Golf Club in Anguilla. 
The Mandarin Oriental Washington D.C. opened in 2004. There are three other Mandarin Oriental hotels in the U.S., in Boston, Miami and New York. 
Source: Read Full Article