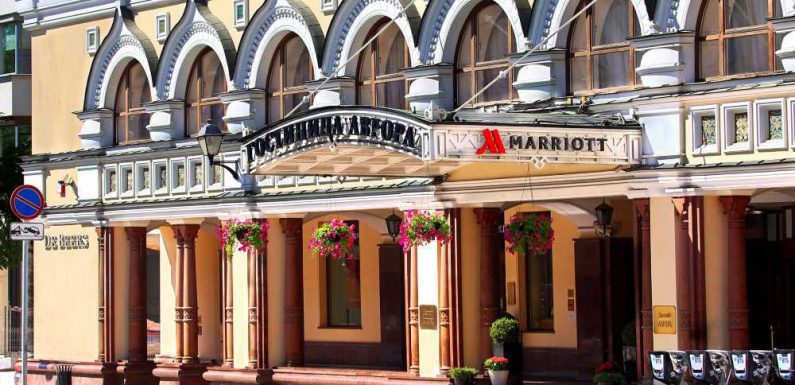 Marriott International on Friday said it would suspend all operations in Russia.
The hotel company said that "newly announced U.S., U.K. and EU restrictions will make it impossible for Marriott to continue to operate or franchise hotels in the Russian market."
Marriott added, "The process to suspend operations in a market where Marriott has operated for 25 years is complex."
Opinion: Why are global hotel firms still operating in Russia
In March, Marriott decided to close its corporate office in Moscow and pause all hotel development and investment in Russia in response to Russia's invasion of Ukraine. IHG, Hilton and Hyatt did the same.
"Since the start of the war, we have remained in regular contact with our teams on the ground as we continued to evaluate our ability to operate in this changing legal and geopolitical landscape," Marriott said in a statement.
Source: Read Full Article