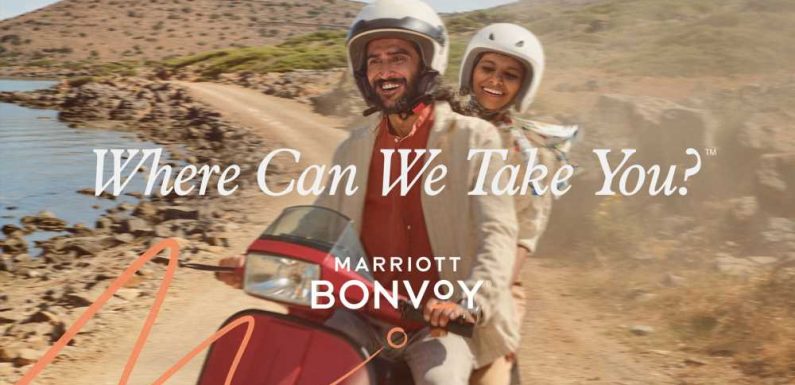 Marriott International is embarking on what it calls its "biggest and boldest" marketing push to date, backing its Marriott Bonvoy loyalty platform with a new global campaign.
Running under the tagline "Where Can We Take You?," Marriott's "Power of Travel" campaign aims to position travel as a "vital pathway to growth, healing and unity" as well as "an antidote to biases and narrow minds."
At the center of the initiative is a film spot, featuring scenes shot in Shanghai, Barcelona and Los Angeles, as well as at Marriott properties like the W Barcelona and Le Meridien Ra Beach Hotel & Spa in northeastern Spain and the Ritz-Carlton Laguna Niguel in Southern California. 
The spot is set to run on television during the NBA Finals on June 24, as well as throughout Wimbledon, ESPN Monday Night Football and the Olympics. It will also be featured on streaming platforms like Hulu, HBO Max and YouTube, among others. 
In addition to television and streaming, the campaign will include in-flight entertainment, digital, mobile, social and out-of-home placements. 
The push will initially roll out across the U.S. and Canada this summer, followed by launches in China, Australia, Europe, the Middle East, the Caribbean and Latin America, Japan, and South Korea. 
Source: Read Full Article