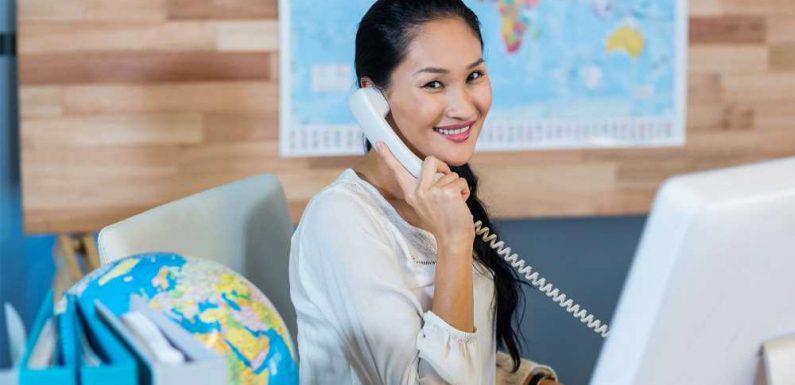 With travel opening up, consumers are eager to take a vacation, but they may be anxious about travel planning during a period of complexity and uncertainty.
Meanwhile, cash-strapped travel advisors want to tap into that pent-up demand and reassure nervous travelers.
Hence, it's a perfect time for Internova's "Go Human. Book Human." consumer ad campaign, announced on June 16.
The campaign focuses on the importance of using a human, not a computer, to book travel, and ultimately drives consumers to the BookHuman.Travel website.
The site is currently populated with profiles that include the locations, areas of expertise and contact information for a pilot group of 33 Global Travel Collection (GTC) agents. There is no cost for advisors to participate.
"This is our investment in our advisors' business growth," said Angie Licea, president of GTC, Internova's premium travel division housing brands like Protravel International and Tzell Travel Group. "So many advisors have said, 'How are you guys going to help us build our business back?' This is one of those ways."
Initially, "Go Human. Book Human" will run for three months in the New York and Los Angeles markets, with digital ads, a social media presence, digital out-of-home advertising — think electronic billboards — and more.
Internova CEO J.D. O'Hara characterized the launch as just the "tip of the iceberg." He expects it to eventually open to all Internova advisors who want to participate, not just those within GTC.
O'Hara also said he believes "Go Human. Book Human" will increase awareness of travel advisors among consumers who haven't booked with advisors before.
"The traditional travel agency segment as a whole has focused less on marketing to the broader consumer, those who have not used a travel advisor in the past," O'Hara said. "In fact, I think it's fair to say that many people don't even know that we still exist, let alone have been thriving for decades."
Brent Rivard, Internova's chief marketing officer, said the campaign has been designed to change the way consumers think about booking travel.
"We set ourselves a challenge, which is to reframe how people think about booking travel from self-serve to full-serve," he said. "And that sounds incredibly simple on paper, but when you're talking about behaviors that have been seeded over time, it's no small feat to do these things."
Rivard said he believes the simplicity of the campaign's message, furthered by the website itself, will drive that point home.
He said Internova plans to target affluent clients from 35 to 64 years old, a demographic that matches many GTC clients, to maximize the campaign's efficiency. Digital out-of-home advertising can be precisely targeted, he said, which will maximize efficiency and minimize waste. 
Although O'Hara declined to provide an actual dollar amount for the initial investment in the campaign, he did indicate further investments are likely.
"We run the business based on [return on investment]," O'Hara said. "So if this yields an ROI, I have committed that I will get more investment for it until it doesn't yield a positive ROI. But we don't foresee that being anytime soon."
Source: Read Full Article