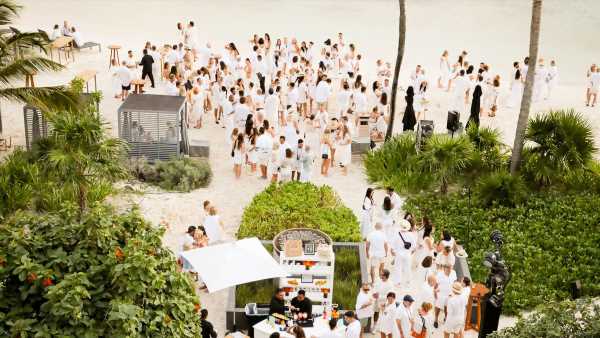 CANCUN — What can travel advisors learn from luxury brands such as Hermes, Sotheby's and Sandro?
Apparently, a lot.
Nearly 400 Embark Beyond-affiliated travel advisors, hoteliers and representatives of destinations joined luxury retailers at the Nizuc Resort & Spa to discuss the latest trends for the ultrawealthy and to share best practices for building long-term, impactful relationships.
"Luxury is how you make somebody feel," said Jack Ezon, one of the founders of Embark Beyond, the host of the event. "These brands talk to customers in a way that is authentic."
And in the age of AI, those advisors who speak the language of luxury will get ahead. 
One way to speak authentically, for example, is to know the clients. Robert Chavez, Hermes' CEO of the Americas, spoke about empowering each store to make decisions for its unique set of clients — the client in Beverly Hills wants something different than the one in New York. Store buyers come to Paris to look over the line and buy items with a specific customer in mind.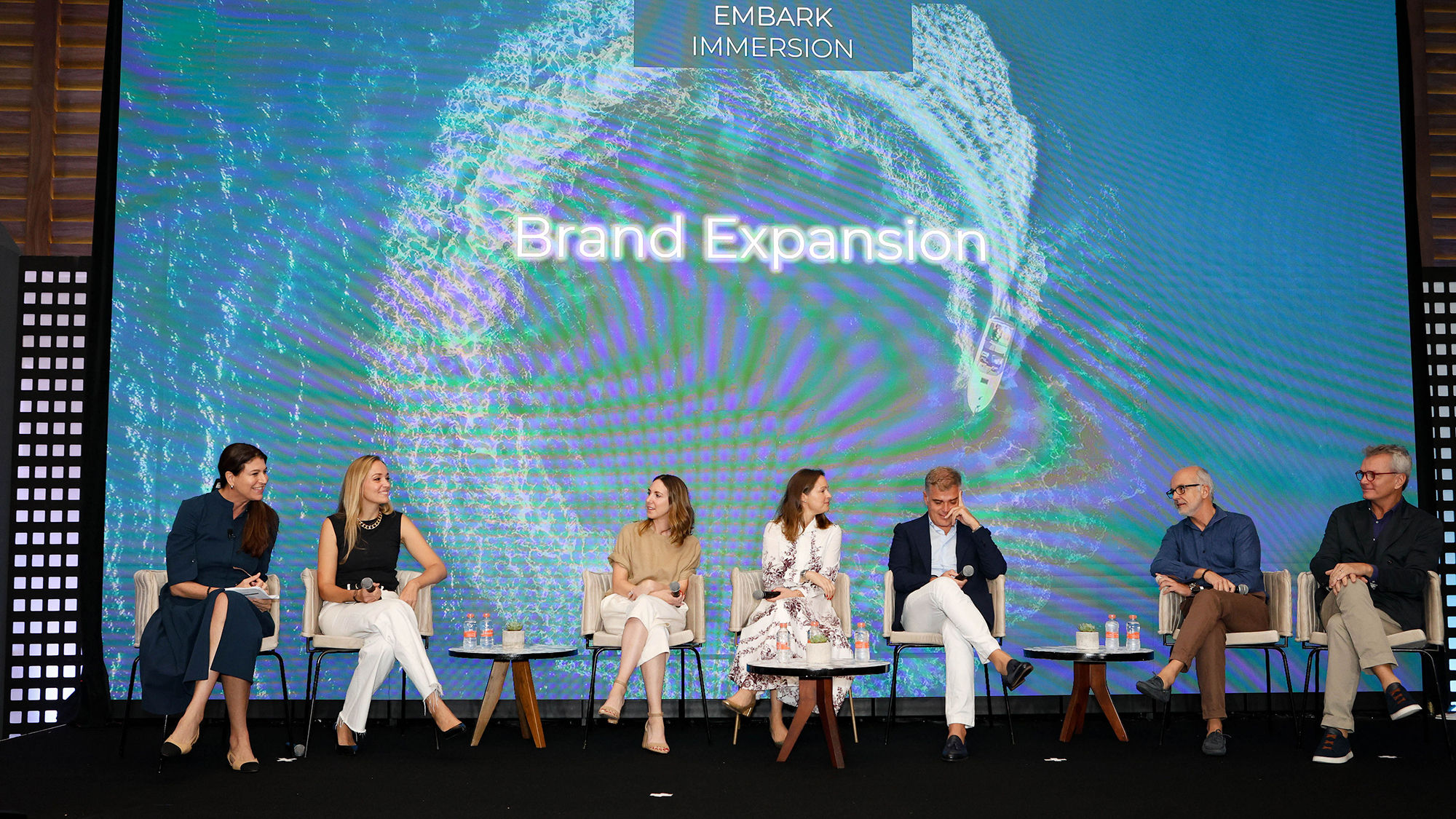 Chavez also went in depth into the relationship between the sales staff and top clients. He advises those doing the selling to get as much information as possible about customers' birthdays and anniversaries, likes and dislikes. 
"Be curious about your clients, but also be mindful about how much personal information they are willing to share with you," Chavez said.
He then shared a story about a couple who were coming into one of the Hermes stores to look at products. They were escorted to a private room, expecting to see the latest collection. Instead, they were greeted with a cake to celebrate their 20th wedding anniversary.
Carolyn Travis, director of strategic marketing at Florida's posh Bal Harbour Shops, said that the "lust" for luxury is real and getting stronger. Truly unique, high-end luxury is driven by scarcity. However, many companies create entry-level versions to attract a new, younger audience.
But there's a fine line between staying current on the latest trends and diverting from your identity and past successes, she cautioned.
At Rimowa, a 125-year-old brand known for durable and stylish luggage, a lot of thought goes into balancing the company's traditional image while also reaching new customers.
Some of that messaging can be around elevating the ordinary into the extraordinary, said Dezaray Romanelli, the company's managing director for the Americas. 
One of Rimowa's most successful campaigns elevated the boring, routine experience of getting a passport photo (often at a pharmacy with dull lighting) by creating a studio in one of its New York stores.
Guests sat in comfort during the experience and walked away with a photo taken with flattering lighting. It was luxurious, with a great story behind it. 
And that was the central message to the advisors gathered in the Mexican sun: Our brands not only sell products but tell a good story. And that can apply to selling vacations, as well.
The entire week could be looked at as a storybook painted by the Embark team.
Guests were emailed a "mood board" weeks in advance, suggesting the appropriate themed attire for each day and night. There was a masquerade party on Halloween with tarot card readings.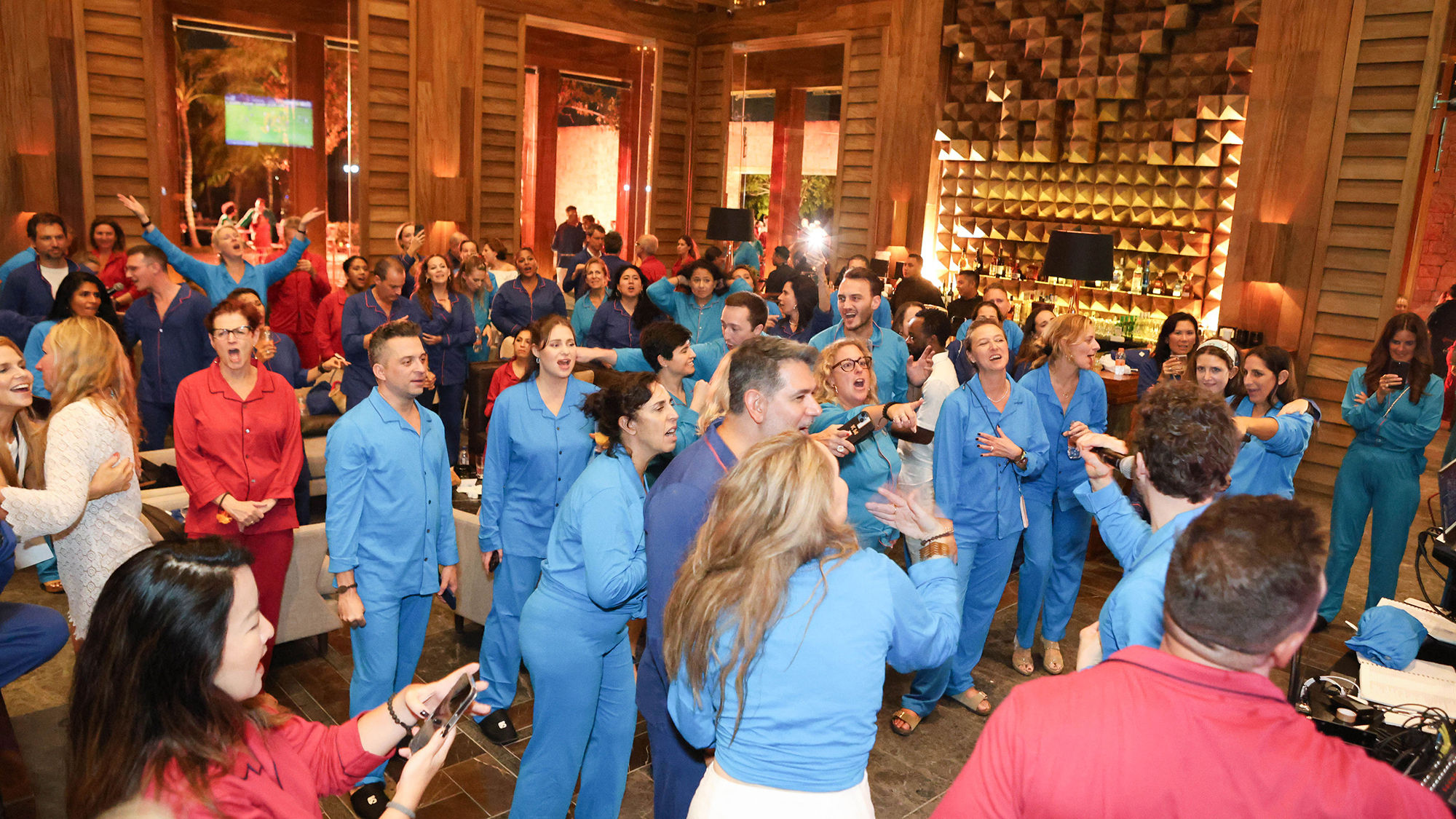 The next night featured a white party on the beach followed by a pajama after-party, with pajamas given away by luxury retailer Frette. 
Hermes, Bulgari and Ginori 1735 gave out welcome gifts, and Vilebrequin hosted a pool party.
(Friends and spouses following along on social media must have questioned how much of a "work" trip this was.)
At the center of the story was Embark Beyond, in the role of the best-connected and coolest group of advisors in the industry. The company's theme song was sung — the words were printed in the back of participants' notebooks — a cue to begin overwater fireworks.
Travel advisors, of course, don't have to go to extreme lengths to sell a trip. But panelist after panelist stressed two points: Really get to know your clients and build a storyline about what a specific trip can offer.
"It can be to reconnect with family. Clients may be burnt out from work or want to explore somewhere differently," said Anna Nash, chief commercial officer for Aman Resorts. "They arrive somewhere feeling that something needs to be fulfilled."
That suggests that advisors must understand who clients are and demonstrate that they are not just another number that helps the bottom line. An often easy way to do so is with a little surprise and delight. Not the same bottle of wine or chocolates that everybody else sends but a customized gift that reflects that you really know your client.
There is a retail industry phrase for all this: Clienteling. It stems from making ultrawealthy customers feel special in order to encourage repeat business. But it doesn't need to be limited to top-tier clients. Advisors who get to know their best travelers are able to match trips and products with their style. And it helps the advisor build a story around that vacation.
"There are trips that I create for clients that are $300,000. They are living at a level of luxury that very few people can afford," said Joao Donadel, one of Embark's advisors. "If you don't have that in your daily life, it can be hard to understand what they are feeling, what details are important for them."
Donadel specializes in trips for members of the LGBTQ+ community and said that luxury retailers can teach advisors how to be relevant and stay relevant.
"When you see Rimowa or Hermes, they know what they're doing. It's quality," he said. "People admire what they create."
And in the end, that admiration from clients is the goal for retailers and advisors alike.
Source: Read Full Article