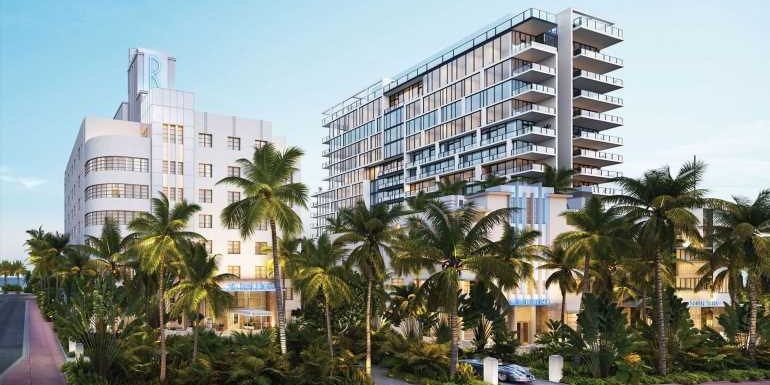 Miami Beach's well-known Raleigh Hotel is set to join the Rosewood Hotels & Resorts fold as well as undergo extensive restoration and expansion efforts, with residences and a private club among the property's additions.
As part of the revamp, the property's owner, New York-based SHVO, plans to grow the Raleigh's footprint by expanding into the nearby South Seas Hotel and Richmond Hotel properties.
Originally constructed in the 1940s, the Raleigh is located oceanfront at 1775 Collins Avenue, comprising just over 100 rooms. The reimagined Raleigh, South Seas and Richmond will feature a 60-room hotel managed by Rosewood, as well as a newly constructed, 17-story tower housing 44 branded residences. A private member's club, offering beachfront dining and leisure amenities, will also be on offer.
On the F&B front, Raleigh's Martini Bar and Tiger Room venues will be renovated and relaunched.
SHVO purchased the South Seas and Richmond, along with the Raleigh, in 2019. It is working with the Miami Beach Historic Preservation Board in its restoration of the Raleigh, which will include a rehab of the property's swimming pool, known for its unusual curvaceous shape.
Additionally, Art Deco facades across the Raleigh, South Seas and Richmond properties will all be restored and integrated into the development's overall design.
The reimagined property is on track to debut in 2025.
Rosewood currently manages 29 luxury hotels, resorts and residences.
Source: Read Full Article