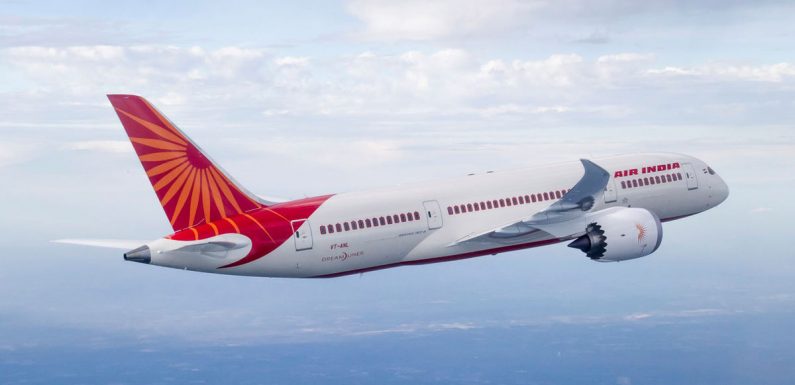 A massive aircraft order by Air India signals that the carrier is aiming to retake international market share from Emirates and the other global carriers that connect East and West.
The order is also likely to lead to an expansion of nonstop service between India and the U.S.
On Feb. 14, Air India said it ordered a total of 470 aircraft split between Boeing and Airbus. The carrier also secured purchase options on 370 aircraft, according to an analysis by the Australia-based CAPA — Centre for Aviation. 
The first of the new aircraft are expected to enter service later this year, with the bulk arriving after mid-2025.
The orders are part of an aggressive plan on the part of Air India's new owners, the Tata Group, to upgrade and vastly expand the long-foundering carrier. Tata purchased Air India from the Indian government for $2.4 billion in January 2022 and outlined a plan to triple its domestic market share by 2027 while also revamping its onboard offerings.
On both the domestic and international fronts, the order speaks to India's status as a sleeping giant in commercial aviation. According to a Bloomberg Intelligence review of Cirium fleet data, Indian airlines currently have 47 widebodies and 504 narrowbodies in service. That pales in comparison with the 510 widebodies and 3,192 narrowbodies being flown by Chinese airlines, even though India's population is roughly the same as that of China.
Air India itself has a current fleet of 113 planes, according to Planespotters.net.
Aviation Week Network forecasts that Indian aviation will have a compound annual growth rate of more than 10% for the next decade, Daniel Williams, the company's manager of fleet, flight and forecast data, said on a recent podcast. 
Air India versus Emirates and others
But for Air India to achieve a substantial expansion to and from the Americas and Europe, it will have to regain the share it has ceded to Emirates, as well East-West connecting carriers Qatar Airways, Etihad and Turkish Airlines.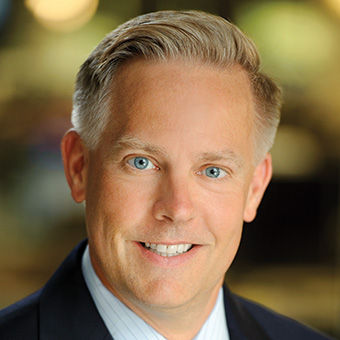 "If Air India gets its act together, it should own a lot more of that market share than Emirates," said Bloomberg Intelligence aviation industry analyst George Ferguson. "But that's a big challenge: for Air India to get its act together."
Nevertheless, the recent Air India order opens the possibility for continued U.S. service expansion. Already in recent months, the carrier has launched San Francisco-Mumbai flights and resumed New York JFK-Mumbai service after a four-year hiatus. And six Airbus A350 planes from the new order are due to be delivered in the second half of this year. 
During the first quarter of this year, Air India's nine routes to six U.S. cities will account for 72% of the nonstops between the U.S. and India, Cirium data shows. United and American do the remainder of nonstop U.S.-India flying, though United dropped one of its two routes, Chicago O'Hare-Delhi, in late January. 
One city interested in picking up Air India service is Los Angeles. Last week, a delegation from the Los Angeles Tourism & Convention Board met with Air India representatives in Delhi. 
"It would be a game-changer as we target 1 million Indian visitors by 2030," said Chris Heywood, the DMO's senior vice president of global communications.
Ferguson said that while he expects some U.S. expansion by Air India, he doesn't expect a lot. Even with its one-stop offering, he expects Emirates to remain a strong competitor in the market, which is price-sensitive and tilted toward leisure and family travel.
Source: Read Full Article