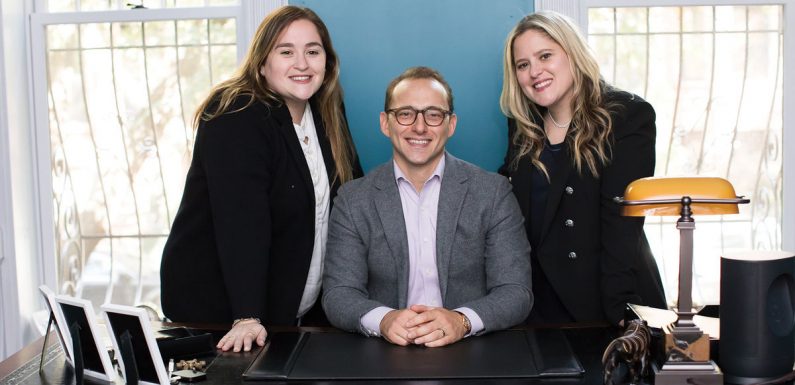 The late Barry Liben's children are enjoying a homecoming, of sorts, to the travel industry.
The three siblings each had different careers from their father, the former chairman of Tzell Travel and CEO of Travel Leaders Group (now Internova Travel Group), and have come full circle in launching a new agency, Chai Travel.
"The old saying 'You can't go home again,' well, even if that's true, you can rebuild a place that uses the values of home and feels like home," said Michael Liben, CEO of Chai Travel.
Chai's founders hope the New York-based boutique host agency will be home to 20 to 30 independent contractors. The agency will focus on high-end leisure and small to midsize corporate travel.
The Liben children come from diverse professional backgrounds. Michael was a lawyer at the Brooklyn District Attorney's Office who represented victims of domestic violence. Rebecca Liben Levy, Chai's COO, was previously a social worker running a large social services agency in New York. Daniella Liben Pally, chief brand officer, owned a retail clothing store in Montclair, N.J., for nearly a decade and also spent time as a celebrity stylist.
"It was time for all of us to refocus our careers on something else," Michael said. "We all felt it was time to do something. Throughout the pandemic, we spoke to a lot of the wonderful people who our dad had brought into our lives from the travel business, and we kept hearing the same thing. That was, 'We miss the culture of a smaller-feeling, more family-oriented place to work,' and we saw that as an opportunity to try to build it ourselves."
Indeed, his father's leadership values were a heavy influence for Chai Travel. Michael said the agency's single layer of management will be accessible to all. 
Always being available was "one of our dad's secrets," Michael recalled. "He knew he needed to be in the trenches with [the advisors], and that culture is really what we see as our differentiation."
Barry Liben was also an influence on the agency's name. From a practical perspective, Michael said, Chai Travel is easy to spell and remember, so it will stick in people's heads. But it's also a Hebrew word that means life; Barry wore the chai symbol on a necklace for most of his life.
Rounding out Chai's management team are David Buda, a 35-year executive vice president at Tzell, and Kristine Taras, who spent 25 years in advisor support roles, most recently at Internova's Global Travel Collection. Michael is particularly excited about the team and said he believes they will make advisors' jobs both easier and more enjoyable.
In the next few months, Michael said the agency hopes to announce the onboarding of its first advisor. In the next year, Chai plans to up its hosted IC count to the double digits and open its first office location in New York.
Source: Read Full Article