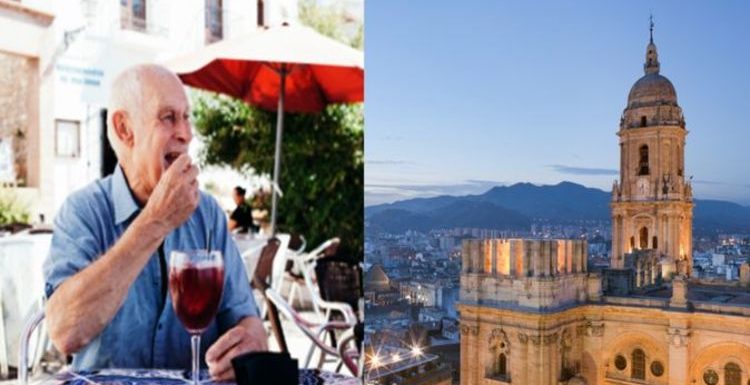 Covid-19: Simon Calder explains when to book travel PCR tests
We use your sign-up to provide content in ways you've consented to and to improve our understanding of you. This may include adverts from us and 3rd parties based on our understanding. You can unsubscribe at any time. More info
InterNations is the largest global community for expats around the world and has over four million members. In the Expat City Ranking, expats rated cities based on several important factors.
The cities were ranked on factors including the quality of life they offer expats, how easy it is to make friends, work-life balance and finance and housing.
The best city in the world for expats came in first place because so many expats feel at home there.
Kuala Lumpur, the capital city of Malaysia, was ranked as the best city in the world for expats.
Over 75 percent of expats find it easy to get used to the local culture while 80 percent think local residents are friendly towards foreigners.
One expat from the USA said: "I love Kuala Lumpur's culturally diverse environment and the overall friendliness."
The buzzing Malaysian city is also very affordable for most expats with 74 percent saying they found housing well priced.
Over 90 percent of expats said housing was easy to find in Kuala Lumpur while over 60 percent thought their household income was "more than enough".
Kuala Lumpur is also a top tourist destination with travellers flocking to the city to visit the limestone Batu Caves and marvel at the views from the Petronas Twin Towers.
The second best city in the world for British expats is already a firm favourite with British migrants and tourists.
Malaga ranked second highest in the InterNations study and was chosen as the best city for making friends and socialising.
Nearly 70 percent of expats found it easy to make friends in Malaga while over 85 percent thought the cost of living was very affordable.
One US expat in Malaga said: "Malaga has everything to offer for downtime." Not a single expat said they were unhappy with the weather in Malaga.
Malaga is a fantastic choice for British expats with 16 beautiful beaches and it's just a short hop from many top Costa del Sol resorts.
Dubai was the third best destination for British expats and was ranked the best city in the world to live in without speaking the local language.
Over 80 percent of people said the local people were friendly towards foreign residents while almost 60 percent thought it was easy to make friends there.
Almost all the expats felt safe living in Dubai but the great quality of life unfortunately comes at a price.
Only 41 percent of expats thought housing was affordable in Dubai and over 30 percent thought their household income was not enough.
The fourth best destination for expats was sunny Sydney in Australia. An expat from Pakistan said: "I like the clean environment, the beautiful scenery and the diverse community with its mix of cultures."
Over 80 percent of expats in Sydney thought it was easy to get used to the local culture and 72 percent felt at home in the Australian city.
Best 10 cities for British expats (InterNations)
Kuala Lumpur
Malaga
Dubai
Sydney
Singapore
Ho Chi Minh
Prague
Mexico City
Basel
Madrid
Source: Read Full Article