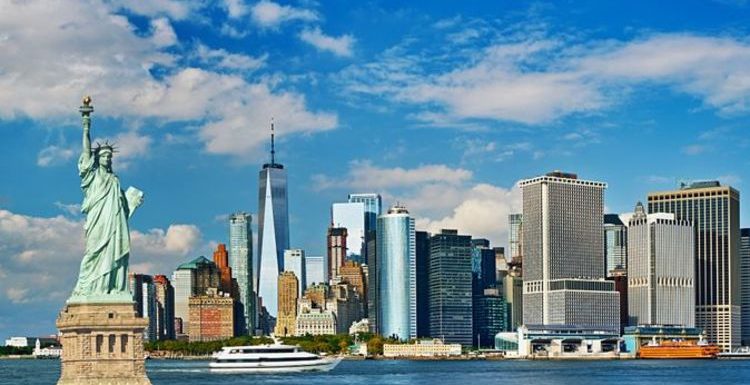 Covid-19: Simon Calder explains when to book travel PCR tests
We use your sign-up to provide content in ways you've consented to and to improve our understanding of you. This may include adverts from us and 3rd parties based on our understanding. You can unsubscribe at any time. More info
Fully vaccinated international travellers can provide a test taken within three days of departure under current rules. The USA reopened its borders at the start of November.
Sources have said that Biden will announce the new travel requirements himself ahead of a busy Christmas travel period.
Officials have said that quarantine rules are also under consideration but there are no current plans to introduce them.
All passengers arriving in the USA are expected to take a test three to five days after travel.
US Surgeon General Vivek Murthy told CNN that travel restrictions won't "permanently keep out a variant".
However he said they could "buy time" to "vaccinate more people, learn more about the variant [and] work on strengthening even further travel safety measures, including testing.
"The CDC is considering a number of measures – right now, it hasn't fully decided on what it is implementing.
"But I do believe some of the measures it's considering will have a substantial impact on our ability to detect the virus before it arrives here."
It is not yet known how dangerous the Omicron variant could be, but there are fears it could evade current vaccines.
The USA has already banned travel from several African countries, including South Africa, Botswana, Namibia, Zimbabwe, Lesotho and eSwatini.
However, it is not known where Omicron originated as cases have also been reported in the UK, the Netherlands and Belgium.
Some experts have said the proposed measures are coming too late to protect the USA from Omicron.
Rick Bright, CEO of the Rockefeller Foundation's Pandemic Prevention Institute, told POLITICO: "It appears to me, almost two years into a global crisis, that the US CDC is only now making a few calls to consider options to protect American travellers.
"It's likely to result in yet another poorly planned and executed knee jerk reaction.
"Do they have the rapid testing infrastructure in place? Will travellers be able to comply with the mandatory policy free of cost or will they need to pay $25 (£18.80) to $50 (£37.59) per test and use a complicated service that international travellers now endure?
"It's [way past] time to get serious about ending this pandemic."
British travellers currently have to take a PCR test on or before day two after arrival in the UK.
The UK has banned travel to and from 10 African countries including Malawi, Mozambique and Zimbabwe.
Health Secretary Sajid Javid has said: "Our best form of defence still remains our vaccines."
The Government has announced it will be ramping up the UK booster programme and aims to offer everyone over the age of 18 a booster by the end of January.
British tourists are advised to check the UK Government website before travel as restrictions can change rapidly.
Source: Read Full Article