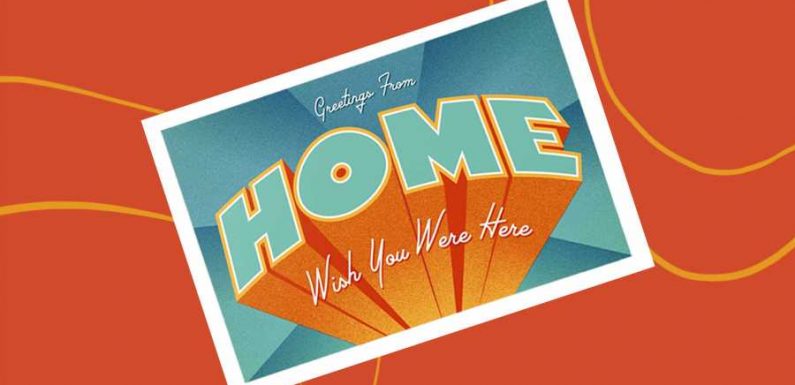 Ah, the age old practice of letter writing. If you're a fan of putting pen to page, there's also a good chance you also enjoy sending postcards home whenever you travel. It might be a while before you can send postcards from far off places again, but that doesn't mean you can't keep in touch with friends and family via snail mail in the meantime, as many us remain separated by the pandemic. With that, I'm here to sing the praises of sending your loved ones postcards and greeting cards, both the artistic and the playful, whether it's to celebrate an occasion or just because. And luckily, there's no shortage of beautiful cards available to buy online.
Related: Why You Should Always Mail Yourself a Postcard When Traveling
Load Error
Although the pandemic has been lonely at times, it has inspired me to send more mail. In fact, I'd say that one of the best things I've done during the pandemic is starting to write to a pen pal. These days, the excitement of opening my mailbox to find a letter from a friend or note from my pen pal brings me joy in ways I might not have appreciated pre-pandemic.
From a collection of New York City-themed greeting cards with cheeky sayings your friends near and far will love to cards that celebrate the U.S. National Parks of the West, and even a collection of vintage postcards that you can repurpose for your own use, we've found a wide variety of greeting cards and postcards that you'll want to add to your shopping cart immediately.
Keep reading for some of our favorite greeting cards and postcards that you can order online.
Gallery: Ikea superfans share their favorite hacks for saving time and money (INSIDER)
To buy: Greetings From Home Postcard Bundle, etsy.com, $10 for five
To buy: Cardsarecool Greeting Cards, etsy.com, $5 each
To buy: Number 1 Fan Greeting Card, etsy.com, $5 each
To buy: Movie Poster Postcards, etsy.com, $3 each
To buy: Antique and Vintage Postcards, etsy.com, $7 for 25
To buy: Parks Projects National Parks of the West Blank Notecards, parksproject.us, $15 for five (originally $20)
To buy: Bibliophile Notes: 20 Different Notecards & Envelopes, amazon.com, $13
Madeline Diamond is a Brooklyn-based e-commerce editor at Travel + Leisure, and she's constantly fighting the impulse to overpack for her next trip. You can follow her on Twitter @madgdiamond and Instagram @madelinediamond.
Love a great deal? Sign up for our T+L Recommends newsletter and we'll send you our favorite travel products each week. 
Source: Read Full Article