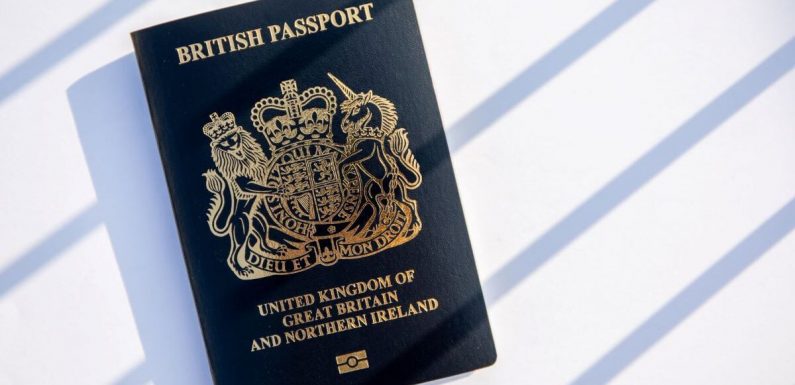 Simon Calder discusses post-Brexit passport rules for travellers
We use your sign-up to provide content in ways you've consented to and to improve our understanding of you. This may include adverts from us and 3rd parties based on our understanding. You can unsubscribe at any time. More info
Passport issues have plagued the UK for the last few months, with people struggling to receive their vital travel documents ahead of the summer holidays. Those few who have successfully renewed them will now have one with a Brexit-tinged blue cover, replacing their burgundy EU predecessors. One thing that won't have changed is the language introducing their identity data, which comes with French translations.
Why is there French on the British passport?
British passports come with French translations in most identity categories.
In their birth information line, for example, people can find "date of birth" translated into "Date de Naissance or Surname" and "Nom".
The reasoning behind the decision comes from a United Nations (UN) agency, according to the Goverment.
Passport conventions are often based on recommendations from the UN's International Civil Aviation Organization (ICAO).
ICAO rules promote ease of access between countries and suggest issuers translate documents into one of two languages.
According to the Home Office, issuing countries can choose to translate passports into either French or Spanish.
A spokeswoman from the department told Connexion France: "The ICAO requests that where the official language of the issuing state is English, French or Spanish, the issuing state should also print passport captions in one of the other two languages."
They added: "So it's just to fulfil this requirement."
Other countries share the convention, including the US, which issues passports in both French and Spanish.
Like the UK, this is especially handy due to the country's neighbours in North and Central America.
Mexico, Cuba and nations in South America all share Spanish as a common language.
And Canada is a bilingual nation, with approximately 22.8 percent speaking French as their first language.
The reverse works for France, where some French documents come with English translations.
In January, officials issued new biometric identity cards with translations in English.
The decision saw immediate pushback from Académie Française, the council responsible for governing matters relating to the French language.
In a strongly worded condemnation of the move, council members said it violated the French constitution.
Writing commentary for French publication Le Figaro, Carrère d'Encausse and Frédéric Vitoux quoted Article 2, which holds the "Language of the French Republic is French".
They added it would also clash with a 1994 bill requiring French as the primary language on all administrative documents.
The pair concluded that the public wanted to protect the French language from "the invasion of foreign terms, which are particularly English words, when they are not useful".
Source: Read Full Article