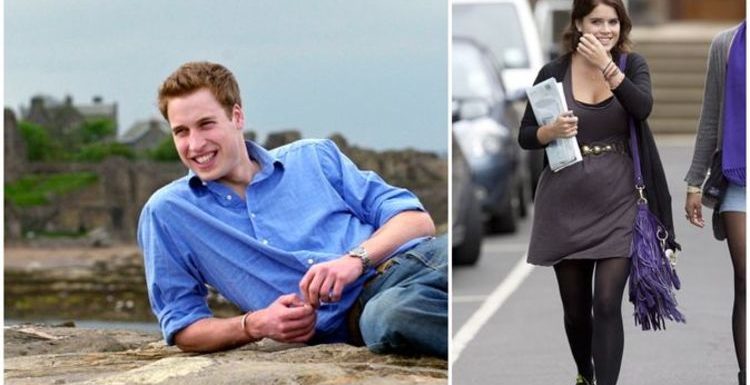 Kate Middleton and William: Rae discusses time in Scotland
We use your sign-up to provide content in ways you've consented to and to improve our understanding of you. This may include adverts from us and 3rd parties based on our understanding. You can unsubscribe at any time. More info
From Eton College to St Andrew's and Cambridge University, the Royal Family have had an elite education all across the UK. Some of the royals even took classes abroad, and also took advantage of their gap years to go travelling. Prince William for example attended St Andrew's University in Scotland after a gap year abroad in Chile.
His younger brother Prince Harry decided to go to Sandhurst instead of university, travelling to Afghanistan to serve in the military.
Members of the Royal Family have studied all across the world for their schooling and university education, and Express.co.uk has taken a look at where some well-known royals went.
Duchess of Cambridge
Kate and William famously met at the University of St Andrews, where Kate studied History of Art and left with a Master's degree.
Before university, the Duchess of Cambridge boarded at Marlborough College, a co-educational independent boarding school in Wiltshire.
Prince William
After attending London's Jane Mynors' nursery school and Ludgrove School as a child, the Prince then went on to study at Eton College in 1995, becoming the first senior member of the Royal Family to go there.
William graduated with A-levels in Geography, Biology and History of Art alongside 12 GCSEs.
The heir to the throne also travelled to The University of St Andrews in Scotland, after taking a gap year abroad in Chile, meaning he graduated in 2005 with a 2:1 in Geography.
Prince Harry
Prince Harry began his education at Wetherby School and Ludgrove School.
Like his brother, he graduated from Eton, although he chose not to go to university but to complete ten months of officer commissioning training at Royal Military Academy Sandhurst.
Harry served in the Army for ten years, rising to the rank of Captain and undertaking two tours of Afghanistan.
Meghan Markle
The former actress was educated at private schools before attending Immaculate Heart High School in Los Angeles.
Meghan received a bachelor's degree in Theatre and International Studies from Northwestern University School of Communication.
Alongside her degree, Meghan completed an internship abroad at the American embassy in Buenos Aires and studied for one term abroad in Spain.
Princess Eugenie
Princess Eugenie attended Coworth Park School and then St George's School, near Windsor Castle until 2003.
For the next five years, Eugenie boarded at Marlborough College in Wiltshire.
Eugenie studied at Newcastle University graduating in 2012 with a 2:1 degree in English Literature, History of Art and Politics.
She is said to have the best academic grades among the Royal Family.
Prince Charles
At the age of eight, Prince Charles briefly attended Hill House School, before going to Cheam School just six months later, where he remained for five years.
The Prince of Wales then went to Gordonstoun, a Scottish public school where he took his GCE O-levels at age 16, where he passed six.
In 1967 the Prince attended Cambridge, reading history, archaeology, anthropology.
Prince Edward
The Queen's youngest son attended Gordonstoun just like his two older brothers.
He then enrolled for two terms at the Wanganui Collegiate School in Wanganui, New Zealand where he served as a house tutor and oversaw drama classes.
In 1986 the royal received a BA degree from Jesus College, Cambridge.
Source: Read Full Article